5 Antibacterial Bath Soap Recommendations for Families, Protect from Stubborn Germs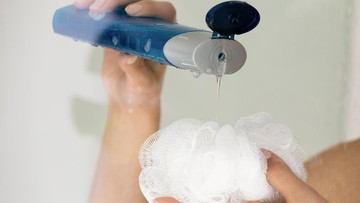 Newsdelivers.com –
Having the best antibacterial body wash in the bathroom is essential for healthy skin for the whole family. This soap works to remove body odor, remove dust or sticky pollution, oil, and most importantly protect the body from bacteria.
Antibacterial or antiseptic soap contains certain chemicals that are not included in ordinary soap, Mother. The purpose of adding these chemicals is to reduce or prevent bacterial infection.
In order to protect your family from bad bacteria that cause disease, you can do this by using antibacterial soap to prevent bacteria from growing on your family's skin.
5 Antibacterial bath soap recommendations for families
There are many choices of antibacterial bath soap that you can buy to protect your family's health from disease-causing bacteria. So, are you curious about the recommendations for antibacterial soap brands that you can buy?
Here are some recommendations for antibacterial soap that are sold at affordable prices, which are under IDR 100,000 and start from 800 ml:
1. Biore Guard Energetic Cool 800 ml
Biore Guard Energetic Cool liquid bath soap is a combination of IPMP antibacterial formula and peppermint extract, which can clean protection from germs with a cold sensation that restores Mother's energy.
This deep pore cleansing technology liquid soap is able to remove germs and dirt without the need for vigorous scrubbing, clean up to the pores. This soap is sold at a fairly affordable price, which is only Rp. 60 thousand, you know. You can also buy it here.
2. Lifebuoy Antibacterial Liquid Soap 825 ml
Lifebuoy this antibacterial looking bath soap has abundant foam containing active sliver+ which will penetrate into the deepest pores and work with the skin's immunity, as well as fight germs that cause disease.
This liquid soap, which is sold at IDR 57,000, is capable of fighting 99.9 percent of harmful germs that can cause infection or disease in humans. You can buy this liquid soap here.
3. Dettol Cool Bodywash 800 ml
With abundant foam, skin moisture can be maintained and clean and protect the skin so that it remains healthy, clean and hygienic every day. Dettol Body Wash Cool is believed to be effective in protecting the skin from germs.
In addition, the freshness of the soothing menthol can make your skin feel fresh and stay healthy. This liquid soap is also sold at an affordable price, which is only Rp. 42 thousand, Mother.
4. Zen Antibacterial 850 ml
Zen antibacterial is one of the liquid soaps with the natural ingredient Red Shiso which has been known for a long time by the Japanese as a traditional medicine.
Then, it is formulated in a modern way with a distinctive aroma and is free from parabens and sulfates, which makes it usable as protection for the skin. Mothers can buy this antibacterial soap for IDR 42,000.
5. NUVO Liquid Soap 825 ml
NUVO FAMILY liquid body wash is an antibacterial soap with the active ingredients TCC and Farnesol. Farnesol is a natural anti-bacterial ingredient that can fight germs that cause body odor. To get this liquid soap, you only need to spend IDR 29,000, you know.
Maintaining family health and protecting it from disease-causing bacteria is a Mother's duty that needs to be carried out. Those are some recommendations for antibacterial bath soap that can be used as an option to protect your family from stubborn bacteria. Hopefully useful, yes, Mother.
Also watch the video for 3 tips to create a fun atmosphere for your little one's bathing below, OK, Mother.
[Gambas:Video Haibunda]
(asa)