US Senate Questions Intelligence Service Leader on China's Technology and Threats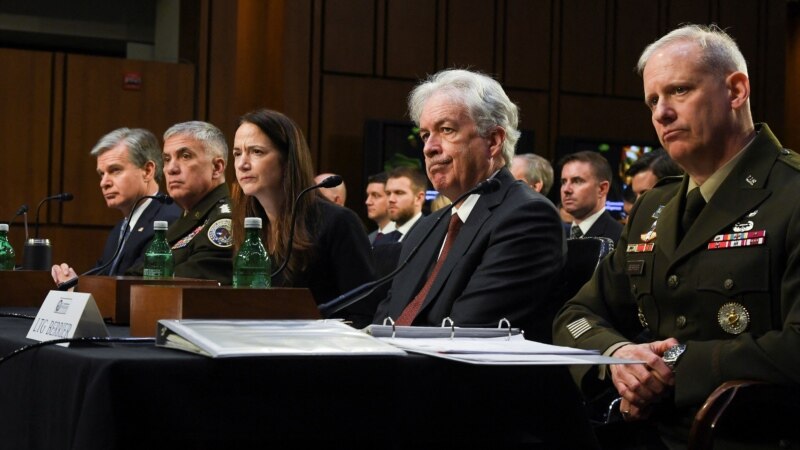 Washington, DC (AP) —
One of its main focuses is the ongoing development of technologies around the world and whether US national security can keep pace with the threats of those technologies.
"I wholeheartedly agree that the link between technological security and the economy is becoming increasingly inextricably linked with national security," said FBI Director Christopher Wray.
"We have to work much more closely with the business world to try to build resilience. I think there has been a lot of progress made, but we need to be more fruitful than that."
US Senate intelligence commission member Marco Rubio highlights the social media app TikTok and the threats it poses.
"This is the kind of enormous national security threat to our country that we have never faced before," Rubio said.
"If we decide to make this kind of thing ourselves to influence or spy on other nations, I'm not sure we can make exactly this or better than this. And [kini] we instead invite them in and protected by our law. I don't understand why this company is allowed to operate," he added.
This was conveyed as US concerns regarding TikTok and the national security threat it has are increasing. The US government has mandated all federal employees to remove the Chinese-owned social media application from the government's mobile phones.
Governments of other Western countries have imposed similar bans, citing fears of surveillance activity.
Both the FBI and the Federal Communications Commission (FCC) have warned that ByteDance could share TikTok user data with the authoritarian Chinese government.
A law in China, enacted in 2017, requires companies to provide any personal data to the government when it deems relevant to national security issues.
There is no evidence to suggest that TikTok has submitted such data, but those fears are heightened given the amount of user data the platform collects.
China says the bans show the US government's lack of confidence and are a form of abuse of power.
But those restrictions were imposed when Western tech companies, such as Airbnb, Yahoo and LinkedIn, abandoned or reduced their activities in China because of Beijing's strict Personal Data Law which dictates how companies can collect and store data. [rd/jm]