US: Fox executives at center of yet another lawsuit over false claims about 2020 election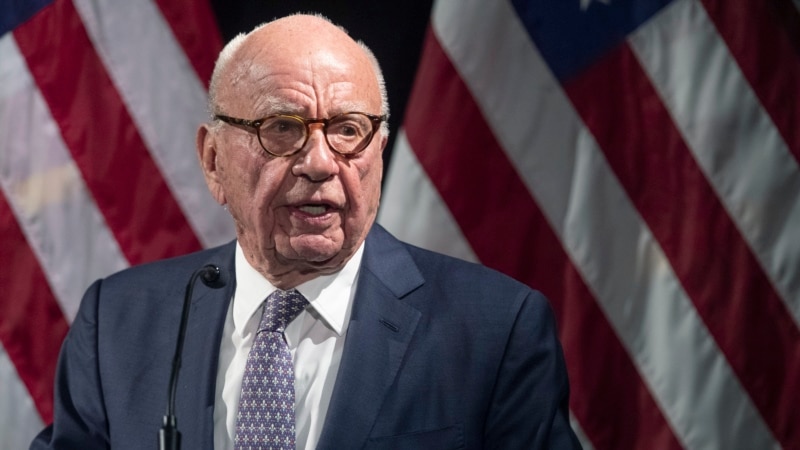 An electronic voting equipment company that has filed a lawsuit against Fox News is arguing that Fox executives Rupert and Lachlan Murdoch played a key role in spreading false claims that the company's technology impeached former President Donald Trump. Trump from victory in the 2020 presidential election.
The company Smartmatic said that Rupert and his son Lachlan, as the highest authorities in the corporation of which the television network is a part, "directed Fox News television to allow disinformation after the 2020 US election, a decision for the sake of business."
"Rupert and Lachlan Murdoch were at the center of the decision to protect and facilitate the disinformation campaign undertaken by Fox News after the 2020 US election," Smartmatic said in its lawsuit filed Monday as part of the lawsuit against slander against the conservative network.
Fox News and Fox Corp. have not commented on the allegations, which come after a New York appeals court dismissed Fox Corp. from the lawsuit but allowed it to proceed against the network, hosts Maria Bartiromo and Jeanine Pirro and former Lou Dobbs. Smartmatic's new lawsuit reaffirms claims against Fox Corporation, backing them up with new allegations against its top executives, Rupert and Lachlan Murdoch.
The charges are based on media reports and lawsuits in another defamation case against the television network by another company that makes voting machines, Dominion Voting Systems.
In a recently made public Dominion lawsuit, Rupert Murdoch admitted that he did not stop Fox News commentators from spreading baseless claims by Mr. Trump's allies that the election was rigged, even though he could have done such a thing. He also acknowledged that some of the network's talk show hosts — Lou Dobbs, Maria Bartiromo, Jeanine Pirro and Sean Hannity — occasionally embraced false claims.
Even some of the network's most prominent figures had privately expressed disbelief at the claims made by Mr. Trump's allies, yet floated the claims on their shows.
Federal and state election officials, detailed analysis in swing states and the former Trump administration's own attorney general found no widespread manipulation that could have changed the outcome of the 2020 election. Mr. Trump's claims of manipulation are also rejected by dozens of courts, including judges appointed by him.