The Actress Playing Princess Diana Becomes a Model at Paris Fashion Week 2023! Fashionable Wear Crystal Sweaters and Underwear
Emma Corrin who plays Princess Diana in the series The Crown appears as a model at Paris Fashion Week. The actress walks at the Miu Miu label runway show on February 7, 2023.
She appeared wearing a sweater and panties decorated with golden crystals with pump heels and a bag. The first time she walked in a fashion show, Emma Corrin herself previously often appeared in Miu Miu ad photos. As well as wearing her designs at a number of red carpet events.
Miu Miu fall winter 2023/ Foto: Courtesy of Miu Miu




Apart from Emma Corrin, other celebrities also appeared, namely the film player Pearl (2022) who is also the wife of Shia LaBeouf, namely Mia Goth, Zaya Wade who is the daughter of basketball player Dwayne Wade, and Amelia Gray Hamlin, daughter of actress Lisa Rinna and actor Harry Hamlin.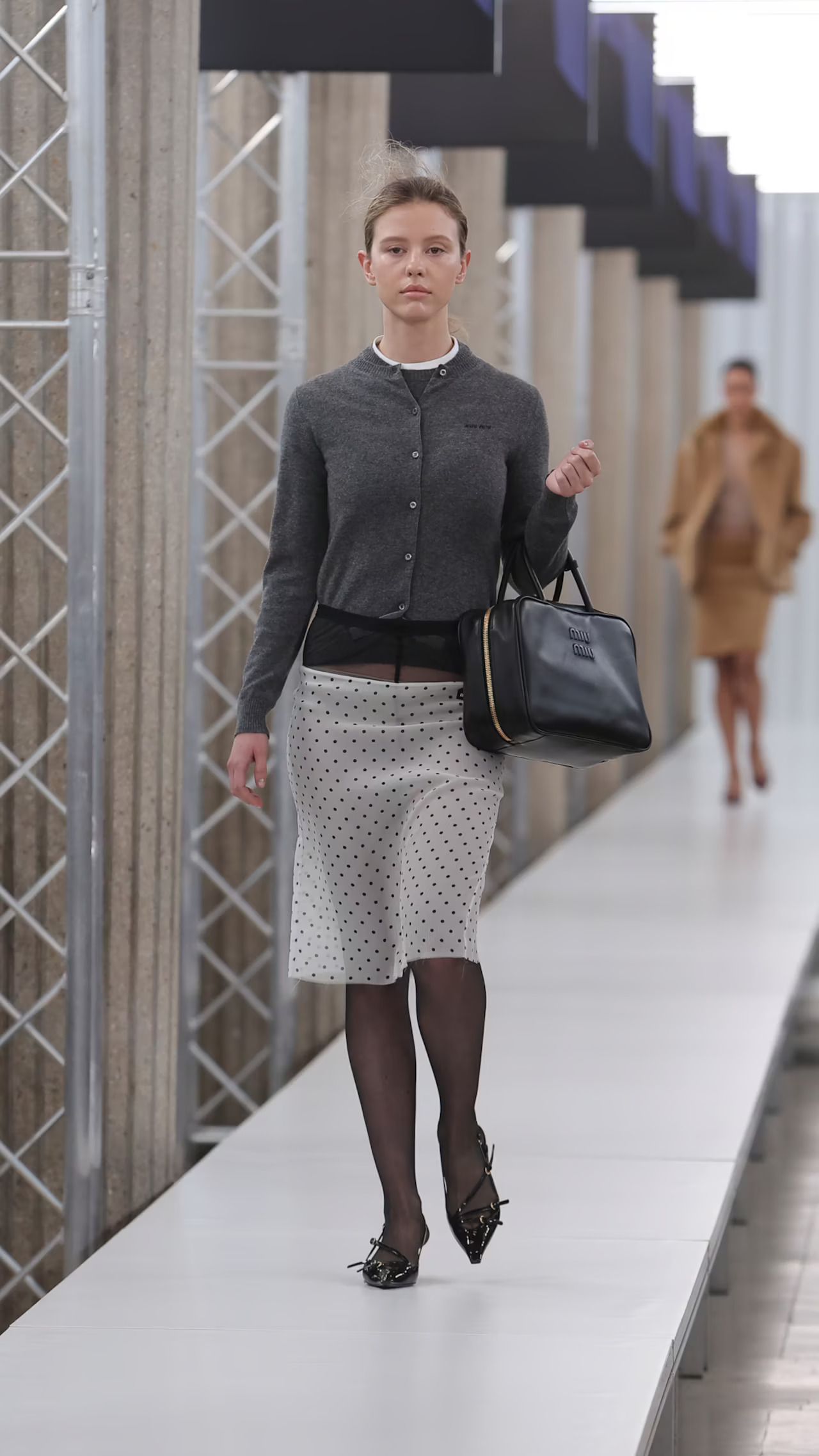 Miu Miu fall winter 2023/ Foto: Courtesy of Miu Miu




Miu Miu herself often features celebrities as models in her shows. Those who have walked include Elle Fanning, Uma Thurman, Chloe Sevigny, Rowan Blanchard, and Gwendoline Christie.
Pantsless Trend
In the fall 2023 collection, Miu Miu offers a trend without pants. Many clothing only featured sweaters, jackets, and underwear.
"I love it! If I was younger, I would go out in my underwear!" Miuccia Prada chattered while laughing as quoted by Vogue about this style.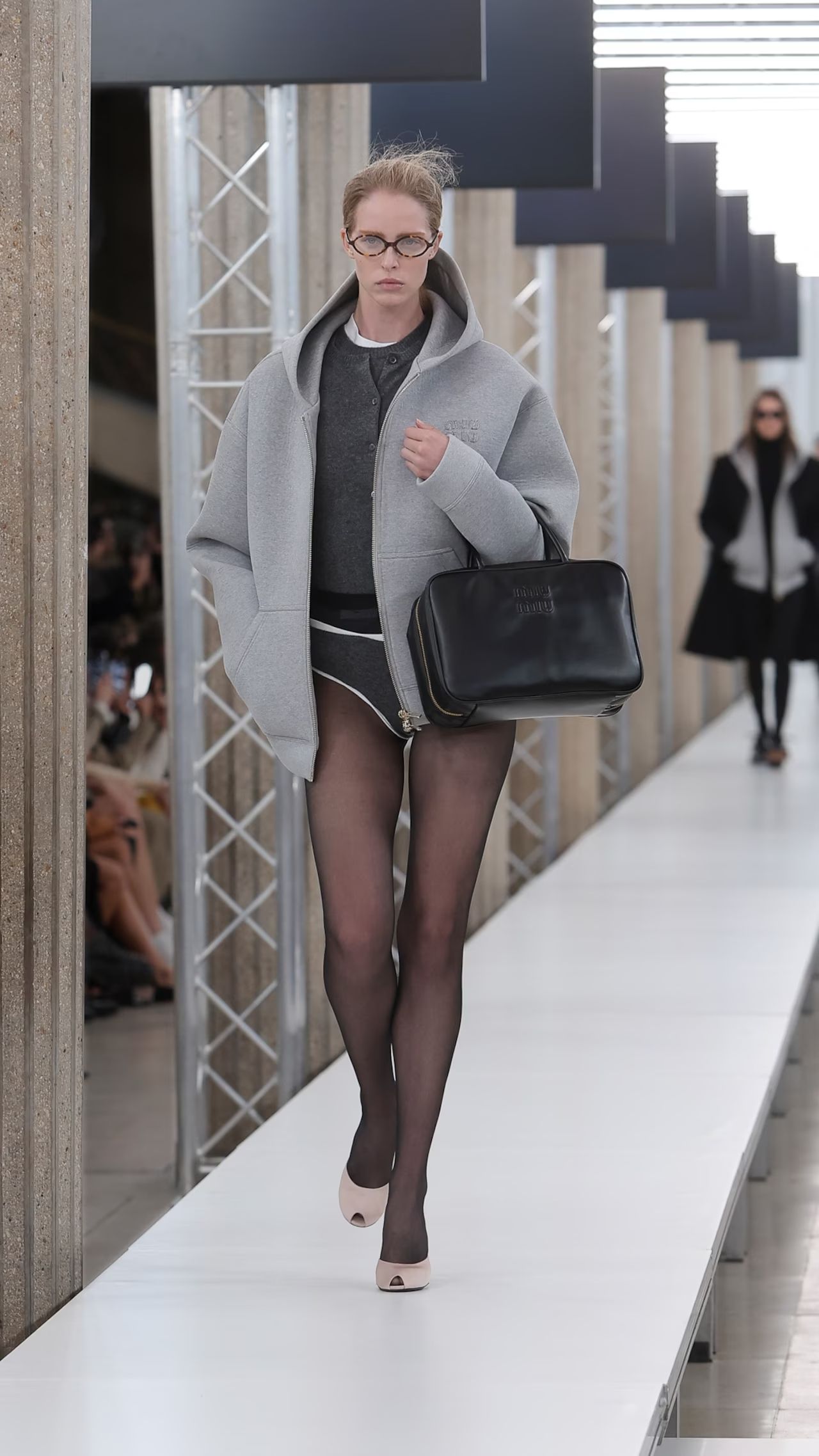 Miu Miu fall winter 2023/ Foto: Courtesy of Miu Miu




Even so, there are a number of bottom creations that are offered, such as pencil skirts, leggings, and wide-cut pants.
Miuccia added that she wanted to present design creations that had a serious impression but still looked fun.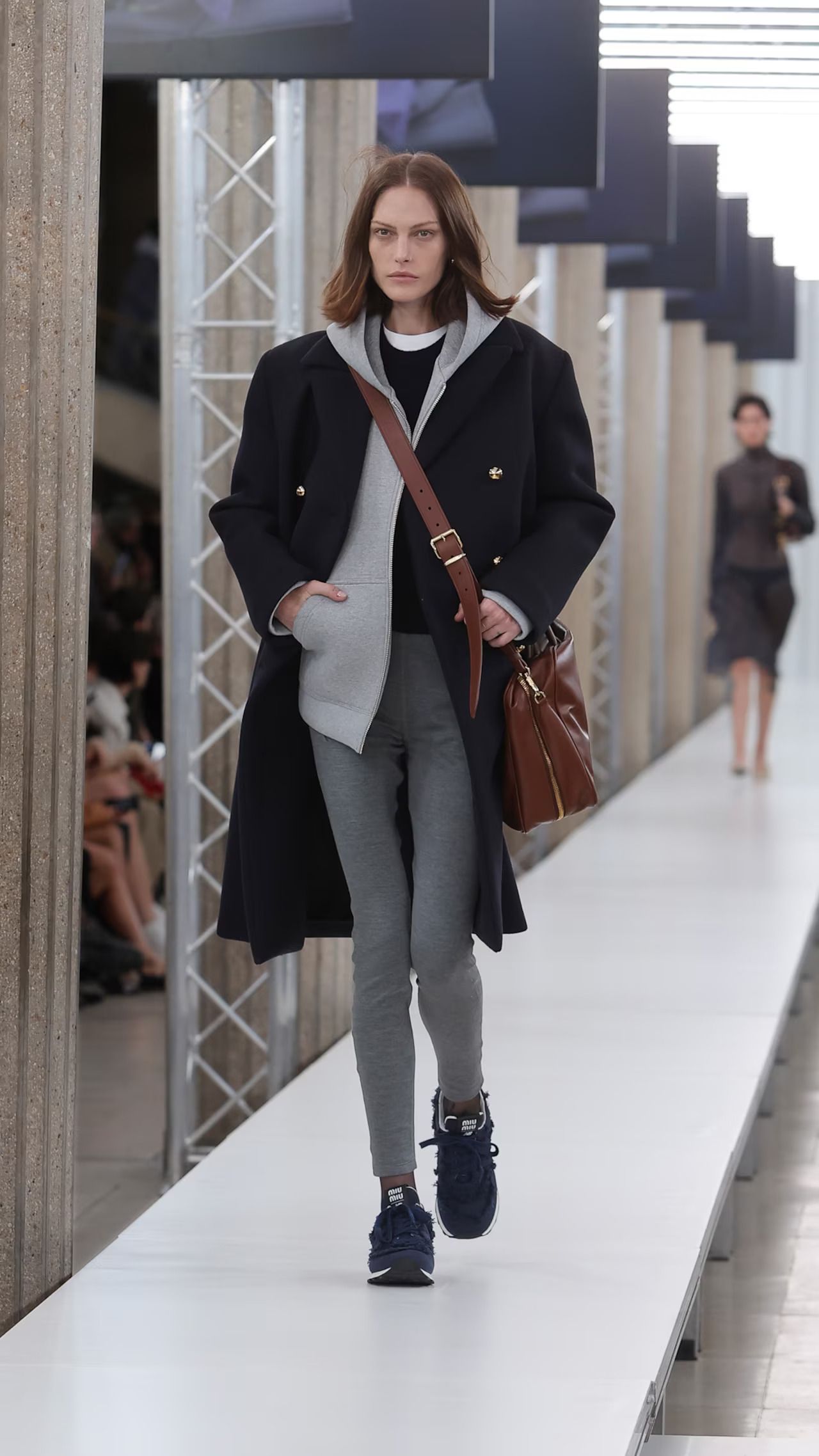 Miu Miu fall winter 2023/ Foto: Courtesy of Miu Miu




It is quite understandable considering that for his other brand, namely Prada, he often presents designs that are full of context with a well-thought-out intellectual background. Meanwhile for the Miu Miu label, he seems to want to be more free.
The trend of not wearing your own pants is not new. Last year, Kylie Jenner sported a similar style when she attended the Loewe show at Paris Fashion Week 2022.
PARIS, FRANCE – SEPTEMBER 30: Kylie Jenner is seen on September 30, 2022 in Paris, France. (Photo by MEGA/GC Images)/ Foto: MEGA/GC Images




Will 2023 be the year this trend goes viral? Just like when Miu Miu released super short skirts and sexy crop tops in 2022? Well we have to wait and see.
Check out Emma Corrin's quirky style on the next page of Beauties.