Steven is officially a suspect, Jessica Iskandar asks bad people to be careful with him
Suara.com – Jessica Iskandar Alis Jedar made an official statement after her former business partner, Christopher Steffanus Budianto or Steven, was named a suspect by the police in a fraud case.
Jessica Iskandar is grateful that the report against Steven has finally come to light, even though she had to wait a long time.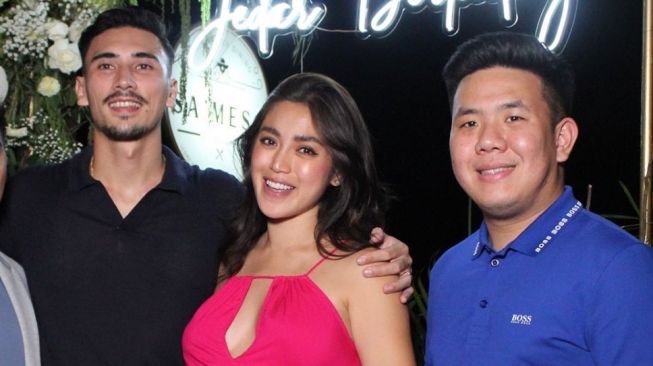 Jessica Iskandar uploaded a photo with Vincent Verhaag and Christopher Stefanus Budianto alias Steven, the man he said embezzled 11 cars worth IDR 9.8 billion. [Instagram]
"What is certain is that we are grateful, with this long process, to be able to get to this point is really extraordinary," said Jessica Iskandar, when giving a press statement in the Setiabudi area, South Jakarta, Wednesday (8/3/2023).
Jessica Iskandar admitted that she was relieved after her efforts to prove Steven's alleged fraud while they worked together bore fruit.
Read also: New round of fraud case that befell Jessica Iskandar, Steven named as a suspect
"I'm relieved, yes, I can finally prove that the reported CSB can be named a suspect. This is the result of all of our struggles in achieving justice," said the wife of Vincent Verhaag.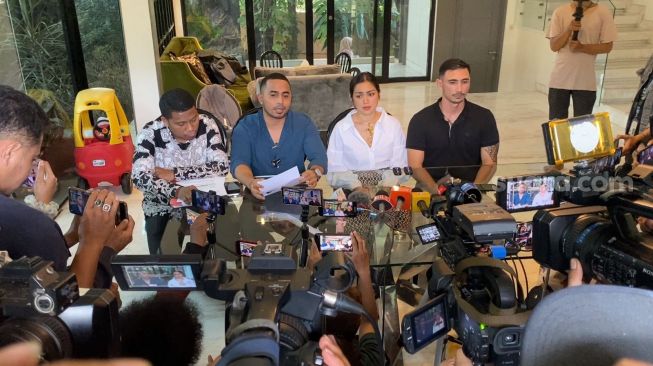 Jessica Iskandar, Vincent Verhaag and their attorney, Rolland E. Potu in the Setiabudi area, Jakarta, Wednesday (8/3/2023) [Suara.com/Adiyoga Priyambodo]
Jessica Iskandar reminds Steven and other people who do bad things about the legal threats that are appropriate for them.
"This incident can be an example that people who want to do evil, don't mess around. The law in Indonesia can still be enforced fairly," said Jessica Iskandar.
Jessica Iskandar did not forget to express her gratitude to all parties who helped reveal the alleged fraud by Steven.
"Thanks to my husband, to the team of lawyers and investigators from the Polda Metro Jaya Ditreskrimum who have provided extraordinary assistance in handling this case," added Jessica Iskandar.
Also Read: Traumatized from doing business with other people, Jessica Iskandar runs out of money and has to eat at a warteg? This is Jedar's word
As a reminder, Jessica Iskandar admits that Steven cheated her in the car rental business. He lost 11 luxury cars with a total loss of IDR 9.8 billion as a result of this cooperation.
Jessica Iskandar then reported Steven to Polda Metro Jaya on June 15 2022. The legal process was delayed for a long time, stressing Jedar and her husband.
Until February 24, 2023, Jessica Iskandar received a bright spot for her report against Steven. The person concerned has been identified as a suspect. For his actions, Steven was subject to Article 378 and/or 372 of the Criminal Code for fraud and embezzlement.