Ready to Continue the Winning Trend, Persikabo 1973 Prepare Mentally to Face PSM Makassar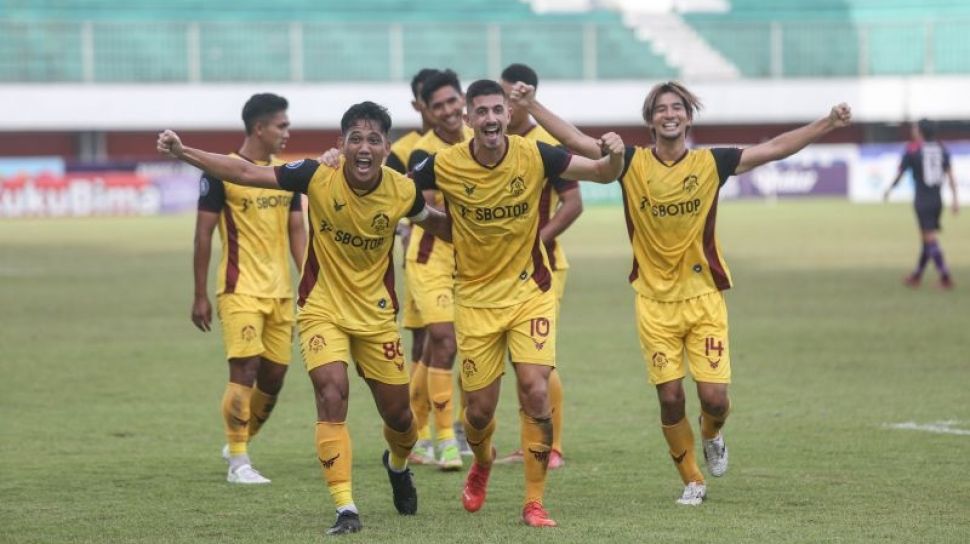 Suara.com – Persikabo 1973 has the ambition to continue the winning trend when hosting PSM Makassar in the continuation of week 29 of the BRI League 1 2022/23 at Pakansari Stadium, Bogor, Thursday (9/3/2023) evening WIB.
The sweet results of two consecutive wins over PSS Sleman and Bali United FC have become Persikabo's main capital in facing PSM's strength which is still strong at the top of the standings. However, that alone is not sufficient.
Coach Aidil Sharin Sahak said the players were mentally ready, and reminded his squad to always maintain focus and concentration until the end of the match. Especially in the final match, Juku Eja managed to win over Persis Solo, even though he had fallen behind twice.
"What kind of preparation have we made before, what is important now is the recovery of the players. The mentality of their players is ready. We know PSM is a strong, consistent team, because now they are at the top. So we will try again as we did. God willing we will get results," Aidil said as quoted from the LIB page.
Also Read: BRI League 1 Results: Persib Humiliated by Peach 0-2, Chances of Winning Disappeared?
"We know PSM is at the top of the standings, we can see, they are consistent even though they lost 1-0, 2-0, they will always come back. So players must have a strong mentality. 90 minutes of football must be consistent and focused. We must not let our guard down because they counterattack quickly. So you have to focus on the previous game," he explained.
Meanwhile, Laskar Padjadjaran playmaker Bruno Dybal hopes to win at home to give sweet results to the people of Bogor.
"We prepared well, I think we played well in the last game. So we will try our best again for the people of Bogor," said the Brazilian player.