Reaction of the First Ex-Wife on the Issue of Engku Emran Divorcing Noor Nabila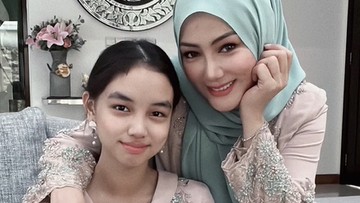 Newsdelivers.com –
Engku Emran has again attracted public attention, Mother. This Malaysian businessman became a topic of conversation after news emerged that he had separated from his wife, Noor Nabila.
Engku Emran and Noor Nabila got married on March 19, 2021. The two of them tied the knot after the man who was born 48 years ago divorced from Laudya Cynthia Bella.
But not even two years of marriage, the couple's household is reportedly faltering. Engku Emran and Noor Nabila are said to have divorced.
Unfortunately, it is not certain what the couple's household condition is like at this time. In fact, his former first wife, Erra Fazira, admitted that she did not know anything.
Erra said that she no longer takes care of her ex-husband's life. Erra respected Engku Emran's new household and never asked about the news of her marriage.
"I don't interfere with my ex-husband's affairs. I respect his life and never ask if he has any problems? Is he in good condition? Not even once," he said, quoted from Astro Wani.
Erra and Engku Emran were married on October 25, 2007. However, their marriage ended in divorce after 7 years together and they were blessed with a daughter named Engku Aleesya.
Engku Aleeya himself lives with his father and mother. So far, Erra also revealed that she also did not ask about the condition of her only child's biological father because she was protecting the daughter's feelings.
"I don't want my child's feelings to be disturbed by the question, 'How are you doing daddy? Are you okay mom?'. I just act normal."
"If he wants to share, he shares. If not, that's okay," he said.
Regarding the issue of separation, the news emerged when Engku Emran was not seen when Noor Nabila and their son, Jebat Jayden, left for Umrah. In fact, at Kuala Lumpur International Airport, the two were accompanied by Sharnaaz Ahmad, Noor Nabila's ex-husband.
This moment was recorded in a video which later went viral on social media TikTok. In the video, Sharnaaz also looks very familiar with Nabila's family.
This caused a question mark for netizens. They also revealed that previously, Engku Emran had indeed said that he was now single or single.
"It is not good to say that Nabila is engaged to Sharnaaz (her ex-husband). Nabila is still someone's wife. And even if their (relationship) is good, it is not necessary for them to remarry," said a netizen.
"Nabila said he was single. Let's just pray for the best," said another netizen.
Previously, the issue of the divorce of Engku Emran and Nabila Noor had been around since the middle of 2022, Mother. However, both of them continued to argue with various reasons.
Check out the full story on the next page, OK?
For mothers who want to share about parenting and can get lots of giveaways, let's join the HaiBunda Squad community. Register click HERE. Free!
Check out 5 more facts about Nathalie Holscher when she filed for divorce from Sule in the following video:
[Gambas:Video Haibunda]