Protested by Nathalie Holscher Rarely Meets Adzam, Sule Touches on Endless Livelihoods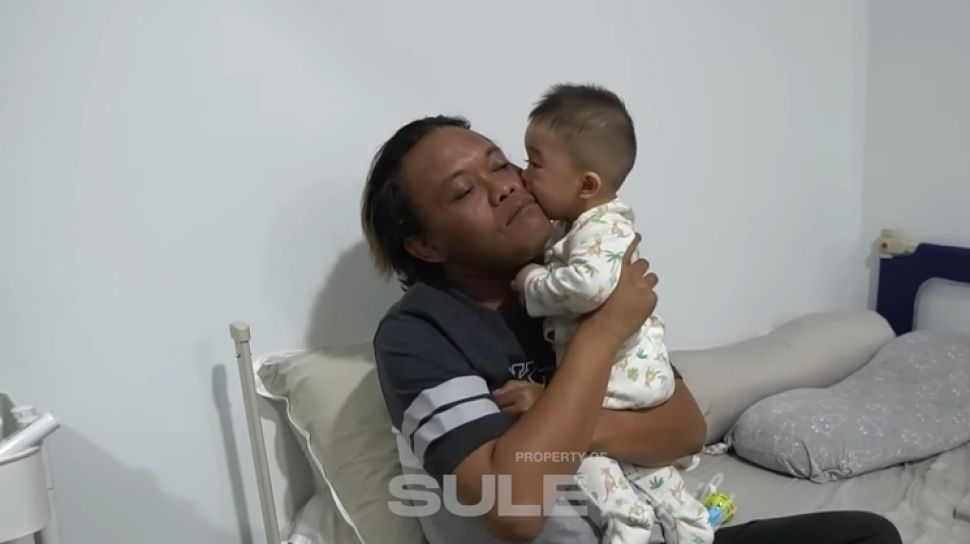 Suara.com – It is said that Sule rarely sees his son, Adzam Ardiansyah Sutisna, who now lives with Nathalie Holscher. Nathalie even asked her ex-husband to come to the house.
"Even though the location has also been shared. Just play, go home," said Nathalie Holscher in an interview, recently.
Meanwhile, Sule rarely sees Adzam due to being busy with work. Moreover, they don't live in the same house anymore, so they can't see each other all the time.
"His name has also been separated. Later, if I want to meet him, I will call his mother," said Sule, met in the area of ​​Jalan Captain P Tendean, South Jakarta, Wednesday (8/3/2023).
Also Read: CHECK THE FACTS: Nathalie Holscher Spokenly Says She Has Reconciled with Sule, Really?
Sule is sure that Nathalie Holscher can take care of Adzam Ardiansyah Sutisna well. So it doesn't matter if he rarely sees the little man.
"The child also has his mother. Surely his mother can take good care of him," added Sule.
Most importantly for Sule, he continues to fulfill his obligation to provide for Adzam. "Every time I work, it's for the children. It's a form of my responsibility," said Sule.
Nathalie Holscher filed for divorce from Sule at the Cikarang Religious Court on 3 July 2022. Nathalie Holscher's lawsuit was granted on 10 August 2022.
Apart from being divorced from Sule, Nathalie Holscher also received custody of Adzam Ardiansyah Sutisna, who is still underage. Meanwhile, the burden of supporting the child falls on the comedian as the father.
Also Read: Is it true that Sule already has a new girlfriend, a Caucasian? This Comedian Speaks Up