Popular Drakor from Im Siwan, Handsome Actor Who Becomes Trending After Starring in Korean Film 'Unlocked' on Netflix
Im Siwan is one of the actors whose name is being discussed a lot. His acting in the Netflix original film Unlocked attracted attention.
In the film, Im Siwan himself plays the role of Joon Young, a hacker who can see and control the victim's cellphone from a long distance. Even though he doesn't have as many dialogues as the other players, his expressions and all his attitudes are able to make the audience shudder.
Unlocked's popularity has made fans interested in following several other characters that have been played by Im Siwan. In fact, not a few were surprised to learn that Im Siwan started his career first as a member of the group ZE: A.
If Beauties are curious about Im Siwan's acting, you can listen to several dramas that Im Siwan has played in various genres. Listen together, come on!
Triangle

Poster Drama Triangle / Foto : hancinema.net




Drama Triangle itself tells of three siblings who lost their parents at a very young age. The three of them then live separately and have their own lives for 20 years without knowing each other. Unexpectedly, they meet again and establish a relationship as brothers.
Jang Dong Soo (Lee Beom Soo) is the oldest brother who works as a detective while his youngest brother, Jang Dong Woo (Im Siwan) was adopted by a rich family when he was a baby and changed his name to Yoon Yang Ha. Yang Ha himself has a personality that is quite cold and unfriendly.
In this drama, Siwan won the Best New Actor award at the 2014 MBC Drama Awards. Im Siwan also co-acted with Lee Beom Soo as well as Kim Jae Joong.
Misaeng: Incomplete Life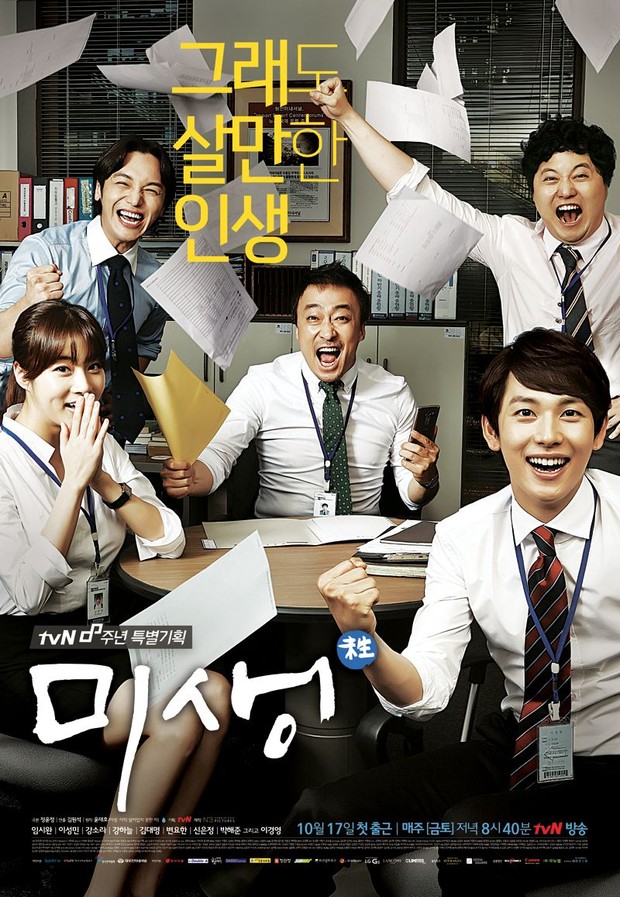 Poster Drama Misaeng: Incomplete Life / Foto : namu.wiki




Jang Geu Rae (Im Siwan) has often played one of the traditional South Korean games since childhood, Go. Facing the fact that his dream of becoming a professional Go player must be buried tightly, Geu Rae chooses to take an internship at a well-known company on the recommendation of one of his acquaintances named One International.
On his first day at work, Geu RAe meets another intern, An Yeong Yi (Kang So Ra), who tries to win over his boss.
Section head Oh Sang Shik (Lee Sung Min) follows the ambition of one of his employees, Jang Baek Ki (Kang Ha Naeul). Gradually, they realized that their division was a little different from the others. Geu Rae tries to do his best without losing his humanity.
Through the drama Misaeng: Incomplete Life, Im Siwan was able to bring several awards including Best New Actor at the 2015 (51st) BaekSang Arts Awards, Jury award at the 2015 (8th) Korea Drama Awards and Excellent Actor (mini series) at 2015 (4th) APAN Star Awards.
This proves that Im Siwan is a talented actor with undoubted abilities.
Strangers From Hell

Poster Drama Stranger From Hell / Foto : hancinema.net




Yoon Jong Woo (Im Siwan) is a young man in his 20s who moves from a suburb to the most famous city in South Korea, Seoul. He moved because one of his college friends, Jae Ho (Cha Rae Hyoung), offered him a job.
After looking for a place to live, Jong Woo found Eden's boarding house. This boarding house has a kitchen as well as a bathroom which is not owned privately but is shared with other residents.
Jong Woo himself seemed uncomfortable with the quality and attitude of the boarding house residents who he felt were quite strange, like Seo Moon Jo (Lee Dong Wook). Seo Moon Jo himself is a dentist who has charisma.
Even so, Jong Woo decides to stay there for six months until he has enough money to move to a better place. During his survival, Jong Woo always found mysterious things and made him start to be afraid of filling Eden's boarding house.