It turns out that this is the price of Kate Middleton's casual outfit when visiting Landau Forte College
The figure of Kate Middleton is certainly always successful in being the center of attention. Kate Middleton, who is now the Princess of Wales, is often stylish.
Even though she always looks fashionable, the clothes worn by Prince William's wife are not always priced at fantastic prices. Not infrequently, Kate Middleton wears simple clothes with affordable outfits. One of them looks this time.
As traced from the Instagram account @princeandprincessofwales, some time ago Kate Middleton visited Landau Forte College. At the event he met record breaker and history maker Preet Chandi.

Kate Middleton meets Preet Chandi/ Instagram.com/ princeandprincessofwales
Kate Middleton was also seen cuddling with Preet Chandi. The post on the Prince and Princess Wales Instagram account also mentions Preet Chandi's praise that she is a woman who inspires generations of young girls to believe that they can achieve anything they set their minds to.
Apart from that, Kate Middleton's appearance did not lose attention.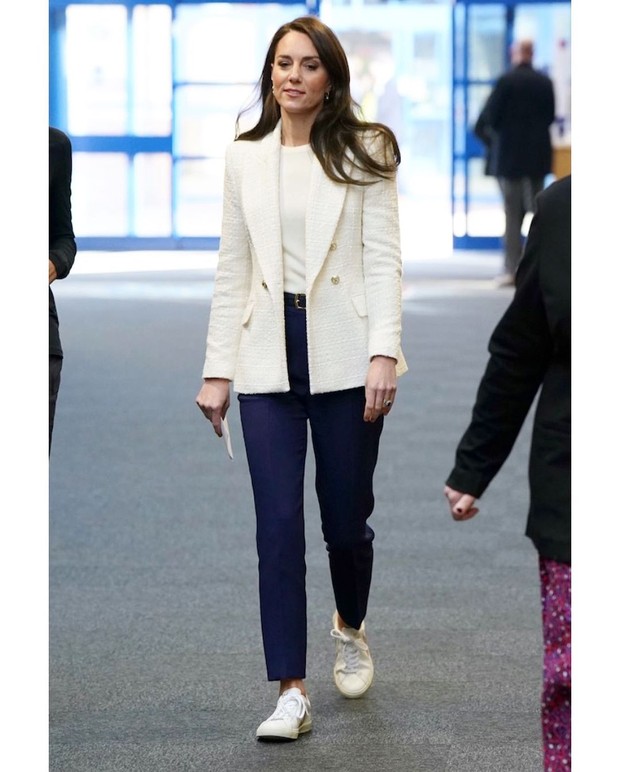 Kate Middleton wears a broken white blazer/ Instagram.com/the_princess__of_wales
Princess of Wales is seen wearing a broken white blazer from Zara. It is known, the Textured Double Breasted Blazer is priced at Rp. 364 thousand. The price is quite affordable for a Princess of Wales.

Harga Textured Double Breasted Blazer/ Zara




See other details on the next page, Beauties.