French Workers' Union Rejects Retirement Age Limit Increase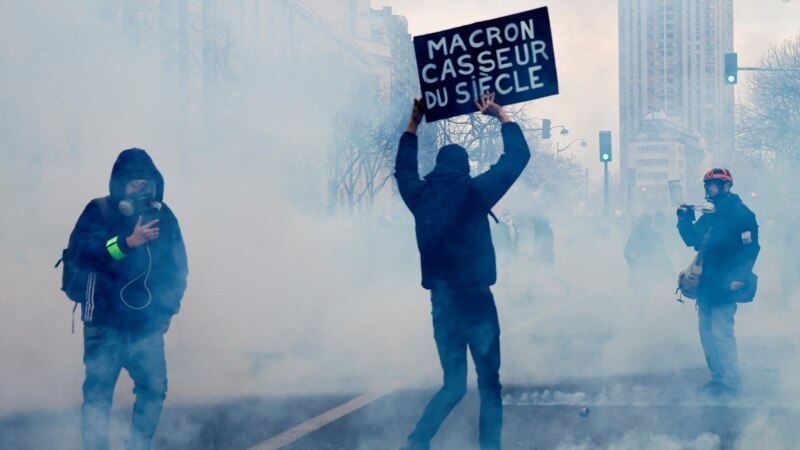 More than one million demonstrators demonstrated in several cities across France on Tuesday (7/3) in the latest protests and strikes against the government's plan to raise the retirement age limit to 64 years. Unions called for more protests this weekend, warning that the situation could spiral "out of control."
The government "should withdraw from its plan," demanded a number of unions after holding meetings in the evening to determine the direction of their action.
The unions hope that Tuesday's action will reduce the prestige of the draft law presented by President Emmanuel Macron. The bill to raise the retirement age is being debated in the Senate this week.
"The president's silence is an acute democratic problem that can lead to a situation spiraling out of control," the unions said in a joint statement.
They asked to hold a special meeting with the authorities while inviting the public to continue to "continue and strengthen" the protests and join the action on Saturday (11/3).
A number of demonstrators took to the streets in cities such as Paris, Marseille, Nice and a number of other cities. Minor clashes between demonstrators and police occurred in Nantes, Rennes and Lyon. In Paris itself, police used tear gas to stop black-clad demonstrators who appeared to be attacking banks and shops. The police stopped them long after the protest was over.
Paris police chief Laurent Nunez said 43 people had been arrested in the protest, which attracted about 81,000 people. The Interior Ministry said nearly 1.3 million people demonstrated across France. Meanwhile, the CGT union said the number of demonstrators in Paris alone was around 700,000 and estimated that around 3.5 million took to the streets across France.
In Paris, workers, families and a number of activists gathered in a joyful atmosphere where they shouted slogans in action.
Public surveys show that many French citizens oppose the bill.
"Seeing the many people gathered today gives me hope," said Sarah Durieux, 38. Durieux, who is an activist, said the protest had expanded from its original agenda, where it now also attracted the attention of climate activists, feminists and also student.
"The movement has expanded because to defend workers' rights also means defending a social model based on solidarity," he said. [rs]