Fact Check: Princess Anne Disassembles Siri Arya Saloka's Marriage to Amanda Manopo Pregnant
Suara.com – After leaving the soap opera Ikatan Cinta, oblique issues still surround the lives of Amanda Manopo and Arya Saloka.
Many people still suspect that Amanda Manopo and Arya Saloka have a special relationship apart from acting as opponents in the soap opera Ikatan Cinta.
Now it is actually circulating that Amanda Manopo has married in an unregistered marriage with Arya Saloka, Putri Anne's husband.
The narration is uploaded by the TikTok account @hello.kitty_pink15. It was also narrated that Amanda Manopo was pregnant with Arya Saloka's child.
Also Read: Fact Check: Innalillahi! Amanda Manopo Was Helped When She Had a Deadly Accident on the Cipali Toll Road?
The upload also mentions Princess Anne herself, who gave information about Arya's serial marriage and Amanda's pregnancy.
So is the video claim true?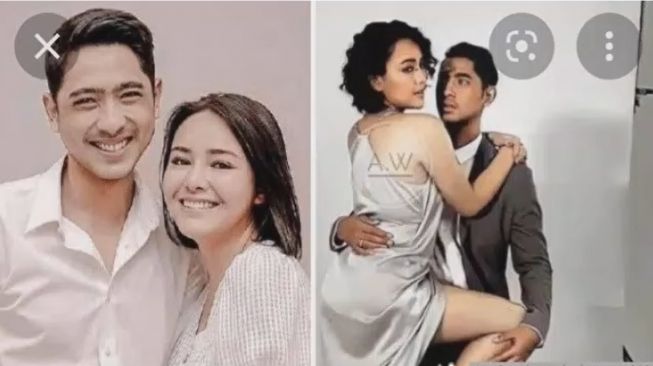 Amanda Manopo and Arya Saloka (Youtube/Amanda Chanel)
Explanation
The video, which has been watched more than 500 times, only shows photos of Amanda Manopo, Arya Saloka and Putri Anne without any direct information from those concerned.
In fact, the source of the information conveyed about Amanda Manopo's unregistered marriage and pregnancy is unclear.
Also Read: FACT CHECK: Asib Ali Salting Was Hard When He Met Amanda Manopo on the Trans TV Show
Some time ago, Putri Anne was still uploading photos of her husband, Arya Saloka with her son, Ibrahim at the supermarket.
Conclusion
Based on this explanation, it is certain that the video claim that Arya Saloka married Amanda in an unregistered state while pregnant was false or a hoax. This includes misleading content.