FACT CHECK: French President Comes to Indonesia, Teaches PSSI to Accelerate Naturalization?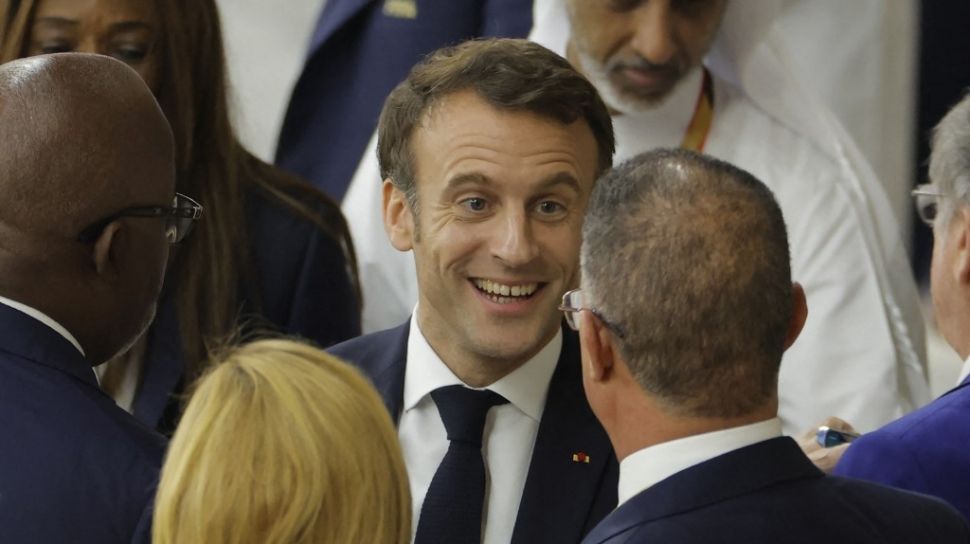 Suara.com – One of the YouTube channels that discusses football, DELAN Channel, uploaded a video claiming that French President Emmanuel Macron came to Indonesia to teach PSSI how to accelerate player naturalization.
In the narration in the video, DELAN Channel discusses the need for the Indonesian National Team for naturalized players to strengthen the team.
The YouTube channel also said that Shin Tae-yong had complained about existing players and that Indonesian President Joko Widodo would make rules to speed up the naturalization process.
"GREAT REVOLUTION – MASSIVE!! FULL SQUAD NATURALIZATION TO ACCELERATE TO FOLLOW FRANCE'S SUCCESS," reads the title of the video uploaded by DELAN Channel.
Also Read: Erick Thohir: Involvement of Local Products in the 2023 U-20 World Cup Is a Breakthrough
Explanation
Currently, the Indonesian National Team is strengthened by quite a lot of naturalized players. Call it, among them, Ilija Spasojevic, Marc Klok, to Victor Igbonefo.
The presence of these naturalized players is considered to be able to strengthen the Indonesian National Team so that it can compete with other countries and achieve achievements.
Since Shin Tae-yong's era as coach of the Indonesian national team, the presence of naturalized and hereditary players has indeed been increasingly prevalent.
Even so far, there are three other hereditary players who are being projected to become naturalized players, namely Justin Hubner, Ivar Jenner, and Rafael Struick.
Also Read: Refused to train in the Netherlands, this is Shin Tae Yong's plan for the U-20 Indonesian National Team's long-term training
The naturalization process for the three players is also unclear, but so far President Joko Widodo has not issued any statement regarding the acceleration of the naturalization process, let alone saying that PSSI must emulate France, which is reinforced by many hereditary players.
France itself has been strengthened by many immigrant players, especially from Africa. This can be seen from the presence of 15 hereditary players in the French squad at the 2022 World Cup.
Conclusion
Based on the explanation above, the title used by the YouTube channel DELAN Channel does not match the facts that happened.
Moreover, in the video there is also no narration which states that the French President came directly to Indonesia to teach PSSI to speed up the naturalization process.
Therefore, the information circulated by DELAN Channel through the title of the video is also included in the hoax category.
[Aditia Rizki]