US Secretary of Defense Makes Unannounced Visit to Baghdad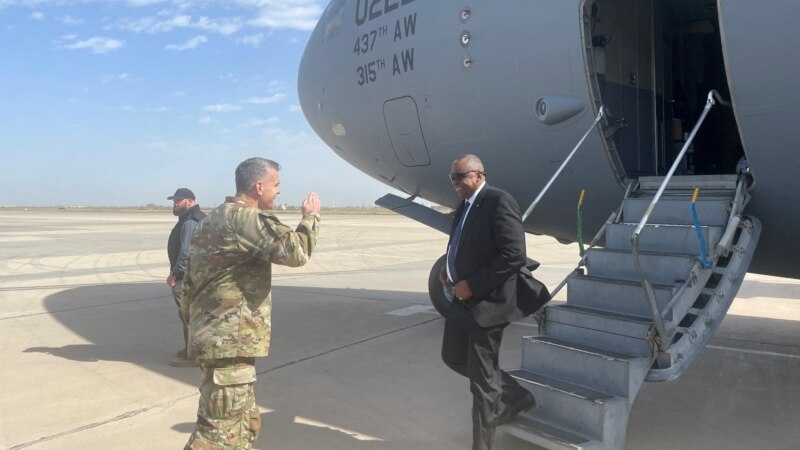 US Defense Secretary Lloyd Austin on Tuesday made an unannounced visit to the Iraqi capital, Baghdad, just days before the 20th anniversary of the US-led invasion that toppled Saddam Hussein.
Austin was greeted on landing in Baghdad by Major General Matthew McFarlane, US commander in Iraq. The US Secretary of Defense is expected to meet with top officials during his visit to Iraq, which hosts hundreds of American troops helping the fight against the Islamic State militant group.
Since the US-led invasion in 2003 that removed Saddam from power, Iraq has been a point of friction between the United States and Iran. Tehran has expanded its influence extensively in Iraq over the past 20 years.
Despite their defeat in Iraq in 2017, ISIS and their sleeper cells are still carrying out attacks in the country, as well as in neighboring Syria. ISIS has killed and injured dozens of Iraqi soldiers over the last few months. The United States has urged countries around the world to repatriate their citizens from the al-Hol camp in northeastern Syria, which houses tens of thousands of women and children mostly linked to ISIS. Most of them are Iraqi and Syrian citizens.
Iraq has returned more than 500 women and children from al-Hol over the past few weeks. [ab/uh]