This Row of Korean Celebrities Turns Out to be Brothers, Equally Popular!
The development of the K-Pop industry has made many new idols appear who are ready to compete with one another. The talents they show cannot be underestimated.
Because many of the new idols have been training for years so when they debut they are very ready to compete. Therefore, in this fourth generation, competition between idols is getting stronger, especially since idols who debuted recently have various themes and song genres.
In addition to the emergence of new idols, in recent years there have also been many K-Pop idols who have shown their closeness to their brothers or sisters who are also K-Pop idols.
Maybe some of them are already familiar to your ears, but some of them are also unexpectedly brother and sister. Here are 5 siblings who are fellow K-Pop idols or Korean celebrities!
Jessica Jung and Krystal Jung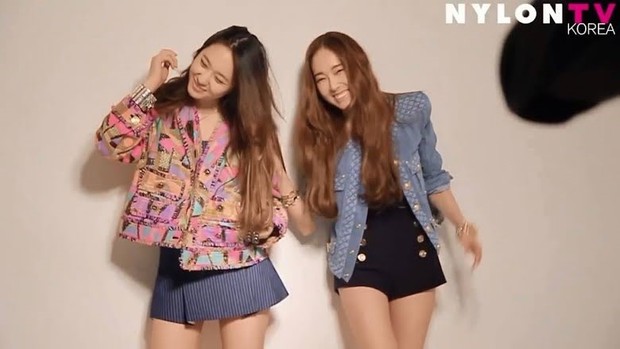 Jessica Jung and Krystal Jung/photo: koreaboo.com
This pair of brothers may already be phenomenal in the K-Pop world. Debuting under the same agency made their closeness visible from the start.
Especially when the two of them participated in performing at the SMTOWN concert where the two of them not only performed together with their respective groups, but also performed together on one stage, you know.
Besides that, Jessica and Krystal have also appeared together on the same stage at a fan event. Although both are now more active outside the K-Pop music industry, Jessica and Krystal often show closeness and support for each other.
Huening Kai "TXT" dan Huening Bahiyyih "Kep1er"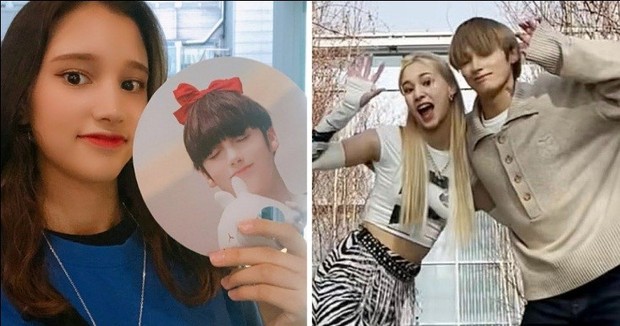 Huening Kai "TXT" dan Huening Bahiyyih "Kep1er"/ Photo: koreaboo.com
Both debuted in the fourth generation, making their closeness look very cute and adorable. The first time they were known to be a pair of siblings was when Huening Bahiyyih took part in the Girls Planet 999 event which was the forerunner to the formation of his current group, Kep1er.
They also often display their togetherness, one of which is by doing a TikTok dance together which they often share.
Chaeyeon Ex IZ*ONE and Chaeryeong "ITZY"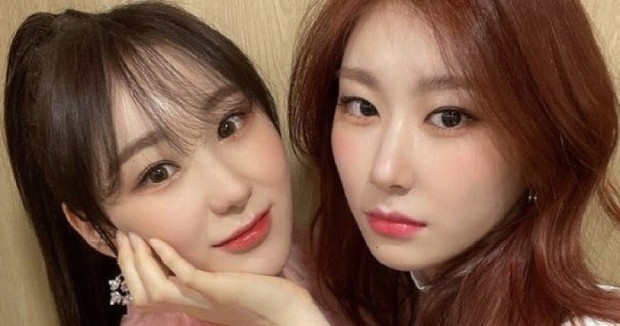 Chaeyeon and Chaeryeong "ITZY"/photo: koreaboo.com
Had participated in the survival event together, namely Sixteen, but unfortunately the two failed to debut together. Even so, the two of them didn't give up and kept trying to be able to debut as a K-Pop idol until both of them managed to debut in two different groups where Chaeryoung debuted at Itzy and Chaeyeon debuted at IZ * ONE.
But unfortunately Chaeyeon's group only promoted for 2.6 years which made her a soloist at the moment and recently made her solo debut.
Moonbin "Astro" and Moon Sua "Billie"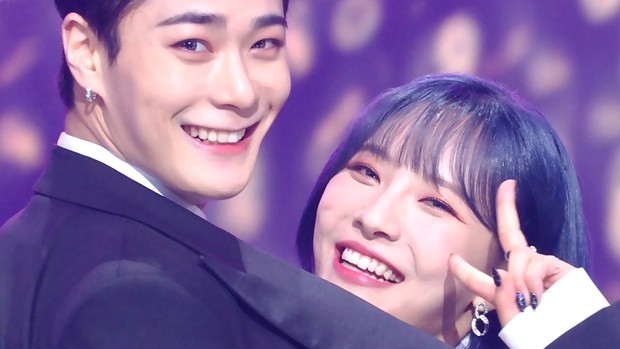 Moonbin "Astro" and Moon Sua "Billlie"/photo: koreaboo.com
The brotherly relationship between the two is no longer a secret for Astro and Billlie fans. Because the two of them often share stories of their closeness. Because of that, fans are eager to see the two appear on stage together.
And fans' hopes came true when the two of them appeared on the Special Stage at the 'Music Bank' event. Moonbin and Moon Sua performed a song titled "Candy in My Ears" which was popularized by Baek Ji Young and Taecyeon 2PM.
Their collaboration is the first appearance for Moon Siblings since their debut, you know!
Lee Chanhyuk and Lee Suhyun (AKMU)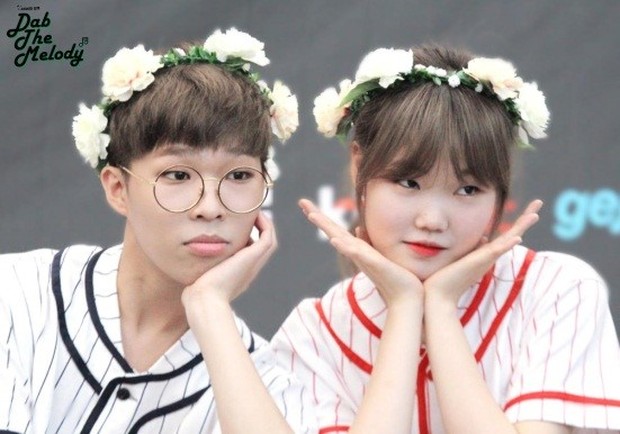 Lee Chanhyuk and Lee Suhyun (AKMU)/photo: koreaboo.com
Unlike other pairs of siblings who debuted in different groups, the pair of brothers Lee Chanhyuk and Lee Suhyun debuted together in a duo group called Akdong Musician (AKMU).
Before their debut, both of them participated in the K-Pop Star Season 2 program and their performances during the event always attracted the attention of the judges and the audience, you know. It's no wonder that the two of them came out as champions and made their official debut under the auspices of YG Entertainment.
So, those are 5 pairs of siblings who have both succeeded in becoming K-Pop idols. The closeness of the two sometimes makes fans both excited and jealous. Which siblings are your favourites?
—
Do you want to be one of the readers who can take part in various exciting events at Beautynesia? Let's join the Beautynesia B-Nation reader community. How to REGISTER HERE!
(yes yes)