The head of NATO, Stoltenberg welcomes the progress in the Kosovo-Serbia talks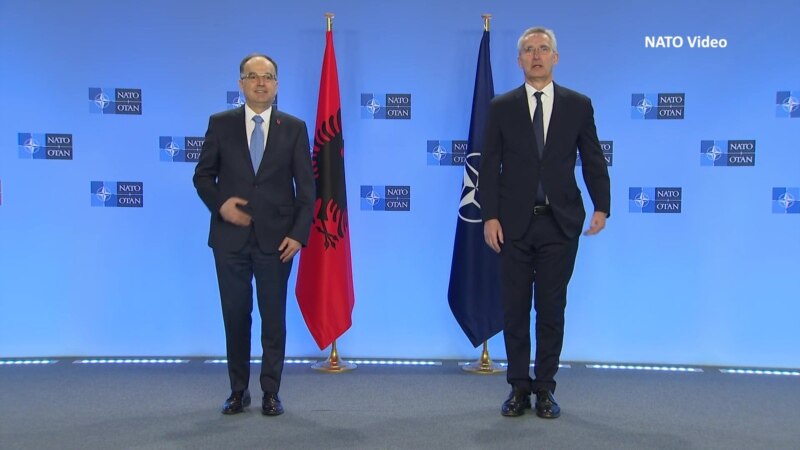 The Secretary General of NATO, Jens Stoltenberg, said on Wednesday that he welcomes the progress made in the February 27 talks between Kosovo and Serbia, which he described as a historic opportunity for the entire Western Balkans region.
Mr. Stoltenberg made these comments after the meeting with the President of Albania, Bajram Begaj in Brussels.
"We support the diplomatic efforts of the European Union and we also welcome the recent talks that took place here in Brussels as part of the EU-facilitated dialogue between Pristina and Belgrade. NATO will continue to fully support this dialogue because we believe that this is the only way forward for stability in Kosovo. We have a historic opportunity that could be very important for the entire region, so we support the constructive approach. It is important now that the parties show flexibility and willingness to compromise, as well as show a real will to find lasting solutions", said Mr. Stoltenberg.
Last week, Prime Minister Kurti and Serbian President Aleksandar Vucic said yes to a Western plan for the normalization of relations between them, which does not include mutual recognition, although it is required that the parties respect each other's independence, sovereignty and territorial integrity.
The President of Albania, Bajram Begaj, said that the European plan is a positive step and that Albania supports Kosovo's journey to membership in international organizations, including the NATO alliance, whose expansion, according to him, is very important in these times challenges.
"The European plan for the normalization of relations is a positive step that should be centered on mutual recognition between the two states. I highly value NATO's commitment and dedication in the region and KFOR's mission as a success story. We are going through times of great challenges that require bold and right decisions. In this context, I believe that it is more justifiable to consider Kosovo's membership in the Euro-Atlantic alliance", said Mr. Begaj.
The envoy of the European Union, Miroslav Lajcak, is expected to stay in Pristina on March 9 and 10, before going to Belgrade on March 13 and 14 to discuss the ways of implementing the European plan. His visits will precede the next meeting between Prime Minister Kurti and President Vučić on March 18 in Ohrid, North Macedonia, where a discussion is expected on the roadmap for the implementation of the European Parliament, without which there can be no agreement.