Preparing for the 2023 SEA Games, the Indonesian Wushu National Team Holds TC in China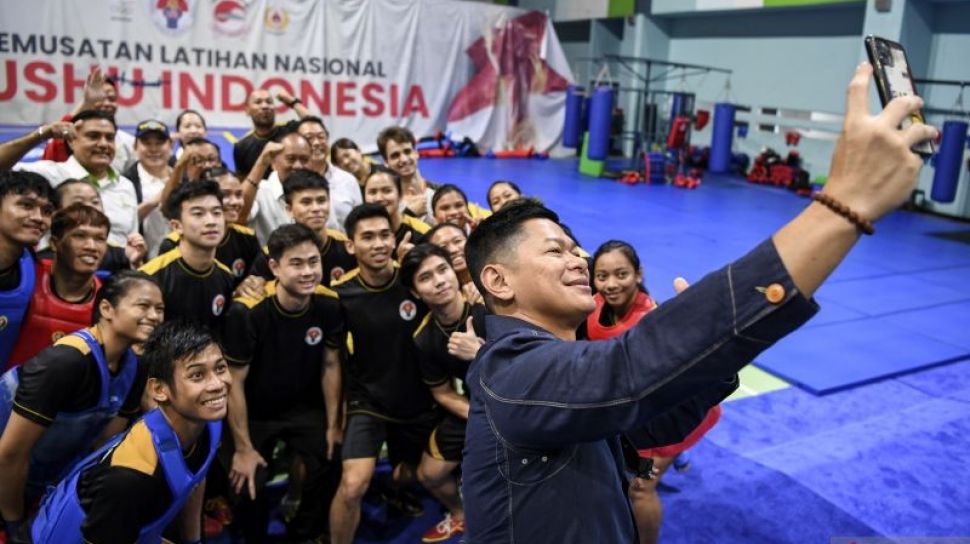 Suara.com – The Indonesian wushu national team (timnas) will conduct a training camp (TC) in China in preparation for the XXXII/2023 SEA Games in Phnom Penh, Cambodia, 5-17 May 2023
The taolu coach, Ginggi Safitri, said all the athletes, both the sanda and taolu numbers, would forge themselves in the Bamboo Curtain country in about two months.
"There we practice. There are no more matches before the 2023 SEA Games. So we focus on training there, then return to Indonesia and immediately go to Cambodia," Ginggi told ANTARA at the GBK Arena, Senayan, Jakarta, Tuesday (7/7). 3/2023).
The plan for the sanda number, said Ginggi, is to leave for China on Wednesday (8/3/2023). "Meanwhile, we from Taolu number will follow and plan this week to also go to China," he added.
Also Read: Player Quality in the First TC of the U-22 Indonesian National Team According to Expectations, Indra Sjafri: I'm a Surprise
Currently, athlete number taolu is still practicing at the GBK Arena under the direction of a coach from China Zhang Yuening. Apart from that there were also other coaches namely Ginggi, Susyana Tjhan, and Achmad Hulaefi who is the husband of the former Indonesian wushu queen, Lindswell Kwok.
Overall, Indonesia fielded 14 wushu athletes. From the male Taolu number, there are Edgar Xavier Marvelo, Seraf Naro Siregar, Harris Horataius, Nicholas, and M. Daffa Golden Boy.
For women's taolu numbers, there are Nandhira Mauriskha, Eugenia Diva Widodo, and Tasya Ayu Puspa Dewi.
Then for Sanda Putra, Indonesia sent Admiral Pandu Pratama, Bintang Reindra Nada Guitara, Samuel Marbun, and Bayu Raka Putra. Then the two daughters were Rosa Beatrice Malau and Tharisa Dea Florentina.
Previously, Secretary General of the Indonesian Wushu Executive Board (PB WI) Ngatino said the target for the 2023 SEA Games was four gold.
Also Read: Link to Watch Warm on a Cold Night HD with Indo Sub 36 Episodes, the Most Popular Chinese Drama on iQIYI
"Four (gold) is a realistic target. We are optimistic in every number. The target cannot be one by one (there must be gold), because all (numbers) have a chance. The important thing now is to be mentally prepared and all of them to win gold," Ngatino said.
He said the Indonesian Wushu team that went to Cambodia were young athletes who had previously competed in national and international events.
At the SEA Games XXXI/2021 (2022) in Vietnam, Indonesian wushu brought home three gold, nine silver and three bronze.
The gold came from Seraf Naro Siregar who went down in the men's taolu number (daoshu/gunshu), Alisya Mellynar the women's taolu number (taijiquan), and Junita Malau the women's 48kg sanda number.