Nina Kaginda Chooses Luna Maya to Become a Brand Ambassador for Her New Beauty Products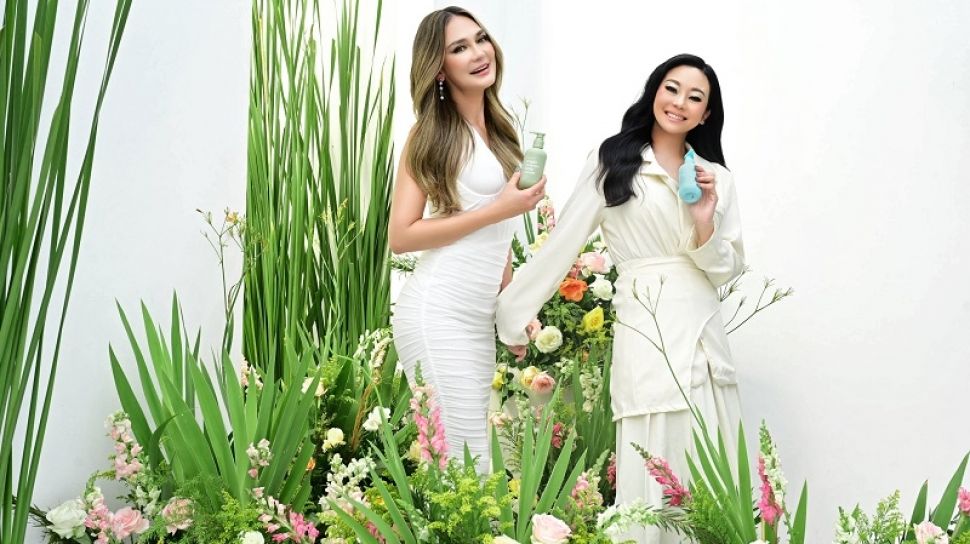 Suara.com – Nina Kaginda was previously known as a luxury bag entrepreneur who is familiar with many Indonesian artists, one of which is Syahrini. Recently, she has developed a series of bodycare under the Flowhite Beauty brand.
Flowhite Beauty is a new brand that sells skin health products. This brand exists because of Nina Kaginda's wish, who believes that beauty and skin health is a lifetime investment, and is the beginning of the foundation of one's self-confidence.
Apart from thinking about the quality of her products, Nina is also very observant in choosing faces or brand ambassadors for Flowhite Beauty. The name Luna Maya is also predicted to become the Brand Ambassador of the product she is currently developing.
Luna Maya herself has recently been seen frequently posting her body care activities using a series of products from Flowhite Beauty. It is reported that Nina Kaginda is good friends with Luna Maya, after previously the public knew her as a friend of singer Syahrini.
Of course, Nina doesn't only consider friendship in selecting brand ambassadors for her products. He also considers the image and existence of the star.
Flowhite carries the concept of 'skincare for your body' which is not fully adopted by many other beauty brands. In launching the Bright Essence series, there are many of the best active ingredients for the skin which are usually only found in serum or essence for facial care.
Apart from containing the most effective brightening combinations such as Niacinamide, Glutathione and Kojic Acid, Ectoin was also chosen which is proven to be better than Hyaluronic Acid in strengthening the skin barrier function, because it can hydrate the skin for up to 72 hours.
Then there is also the content of Kakadu Plum which has high antioxidants because it contains 100 times more vitamin C than that found in oranges. In addition, there is also salmon DNA which has 10 times more than regular collagen.
This bodycare series consists of body wash, body scrub, body lotion, body shimmering lotion, and also body serum. It is also equipped with a UV filter content in the lotion, which is perfect for protecting the skin of Indonesians who live in a tropical climate every day.
As of 28 February 2023, Flowhite products can be found on marketplaces such as Shopee, Tiktok Shop, Tokopedia and Lazada.