More and more 3D printed shoes are being produced, these are creations from SCRY to Dior! Some are worn by Minji NewJeans
So many beautiful shoe designs that resemble special works of art. Conventional handmade shoes have a high value thanks to the craftsmanship behind them. However, with the development of technology, printing digital works into physical objects is not impossible thanks to the existence of 3D printing. As a result, a number of designers use 3D printing technology to work.
3D printing is nothing new, beauties. Even 3D printing innovations have been developed since the 1980s. Launching the 3DInsider page, the first patented 3D printer machine was made by Charles Hull in 1986 and continues to develop until now.
Now 3D printers are used for various purposes, such as making prototypes in manufacturing to printing three-dimensional designs. No exception shoe design.
Get to know 3D-Printed Shoes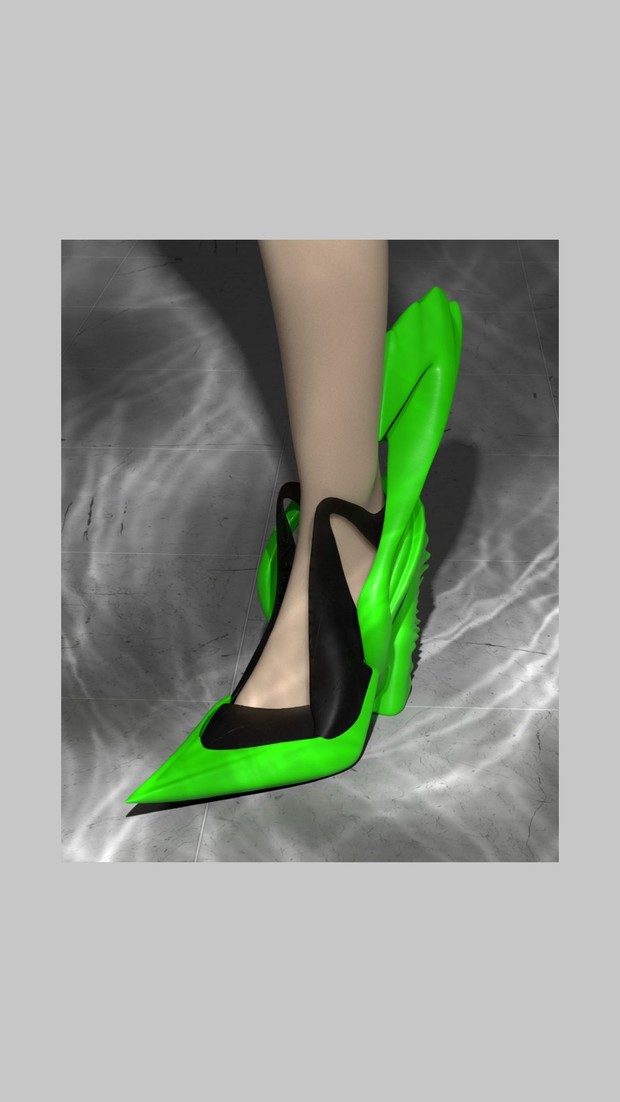 SCRY & Sankuanz 3D printed shoes/ Photo: instagram.com/scry_lab
Various fashion items can be printed using a 3D printer, Beauties. This cutting-edge technology seems to revolutionize the footwear industry because it can simplify and speed up the production process. 3D printing also allows designers to create more complex designs. Because of that, the majority of the 3D printed shoes have a futuristic design.
The entire process of making 3D printed shoes is also done digitally. Starting from 3D scanning feet to get three-dimensional models, digital designs, then printing. Thus, the assumption that 3D printed shoes are more sustainable than conventional shoes appears.
Launching the Sculpteo website, usually the material for printing is polymer or Thermoplastic Polyurethane (TPU) which is of better quality––strong, durable, and flexible––suitable for shoe production.
Pro-Kontra 3D Printed Shoes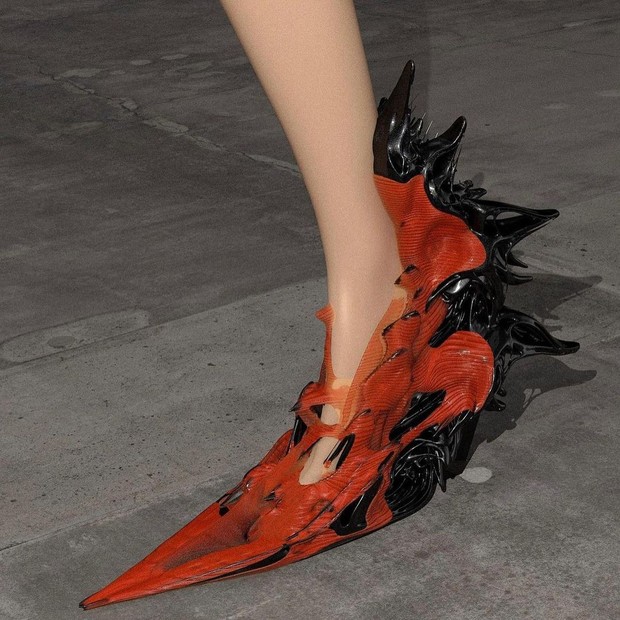 SCRY 3D printed shoes/ Foto: instagram.com/datedmag




Uploads by fashionweek's Instagram account about 3D printed shoes invite a lot of positive and negative comments from these machine-created shoes. Artistic and sculptural designs make beautiful shoes like works of art––values ​​that can be thumbs up from the public. However, not a few are critical of the shoes that are claimed to be wearable.
"If the material decomposes better than plastic then that would be a great shoe option," commented one account responding to shoes in terms of sustainability. Non-biodegradable shoe materials are a barrier to achieving sustainability even though production uses full technology. While other accounts also argue from a health point of view.
The futuristic design of the shoe turns out to be a good fit to combine with the sporty style adopted by Minji NewJeans on stage. Check the next page to take a peek at the shoes, Beauties!