Modest Fashion Lovers Must Come to MUFFEST+! Involve 200 Designers to Model Competitions and Trade Shows
The Indonesian Muslim fashion industry is growing. Many new designers and brands have emerged. The government and other fashion industry players are also looking at its development to accommodate this segment. One of the two is the Indonesian Fashion Chamber (IFC) and the International Modest Fashion Festival (IN2MOTIONFEST).
Both of them held the Muslim Fashion Festival (MUFFEST)+ event. Taking place March 7 – 10 at The Westin hotel, Newsdelivers.com, this event will feature Muslim fashion creations from various designers and labels. There will be at least 200 designers who will hold a fashion sho.
In collaboration with Bank Indonesia and the Ministry of Cooperatives and Small and Medium Enterprises (Kemenkop UKM), MUFFEST+ is not only a place to show designer creativity but also a medium for the public to get to know more about the Muslim fashion industry.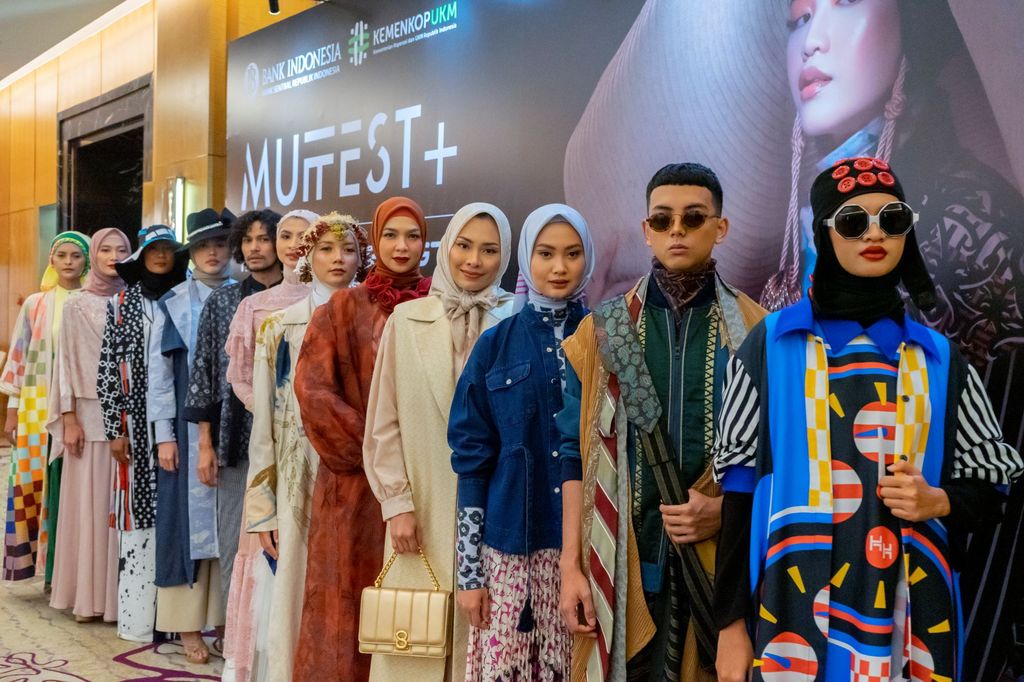 MUFFEST+ Press conference/ Foto: Dok. Indonesian Fashion Chamber




This year's theme is "MUFFEST+ Road to IN2MOTIONFEST", which is an introduction to the collaboration between the two.
Apart from fashion shows, MUFFEST+ also held seminars on fashion trend predictions, trade shows attended by 150 labels, international guest designers from the ASEAN region, modest clothing design competitions, The Next Face 2023 Model Search and also talk shows.
A number of designers who participated included Jenahara, Itang Yunasz, Deden Siswanto, Sofie, Hannie Hananto, Dian Pelangi, Buttonscarves, and Artkea Stripes & IKYK.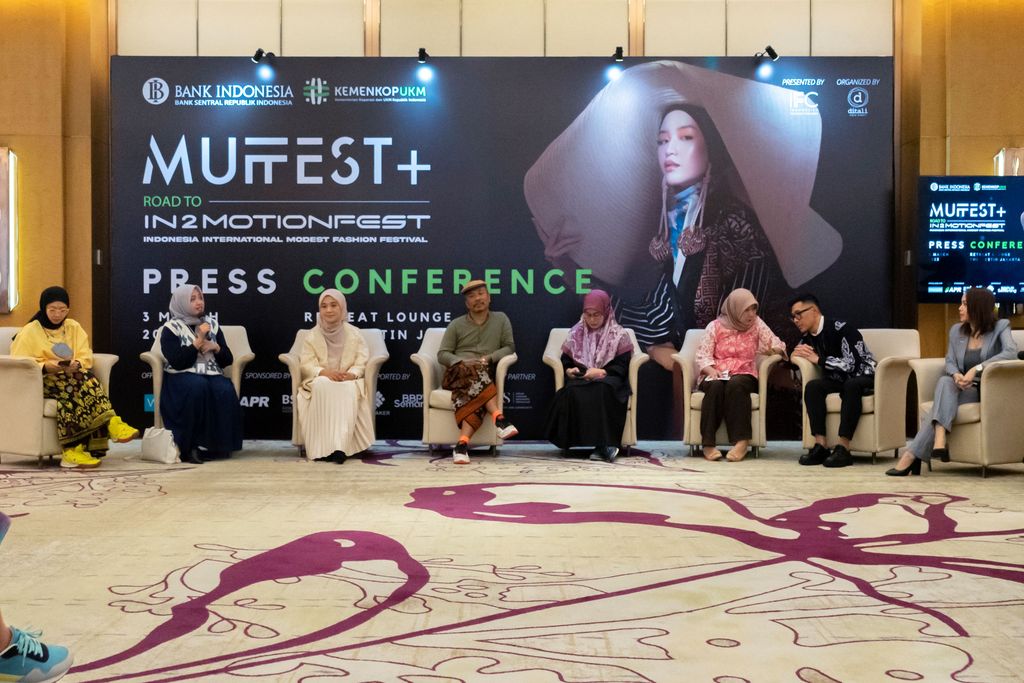 MUFFEST+ Press conference/ Foto: Dok. Indonesian Fashion Chamber




"The presence of MUFFEST+ is intended as a forum for the development of creativity and innovation in the Muslim fashion industry to offer Muslim fashion styles that are unique to Indonesia as a new lifestyle and have succeeded in attracting the world's attention. We hope MUFFEST+ can strengthen the positive position and image of Indonesian Muslim fashion in the eyes of the world. Through MUFFEST+, Indonesia can show the world that Indonesian Muslim fashion has the potential to develop globally," said Ali Charisma, National Chairman of the Indonesian Fashion Chamber (IFC) in a press conference session at The Westin on 3 February 2023.
Exploration and Innovation in the Muslim Fashion Sphere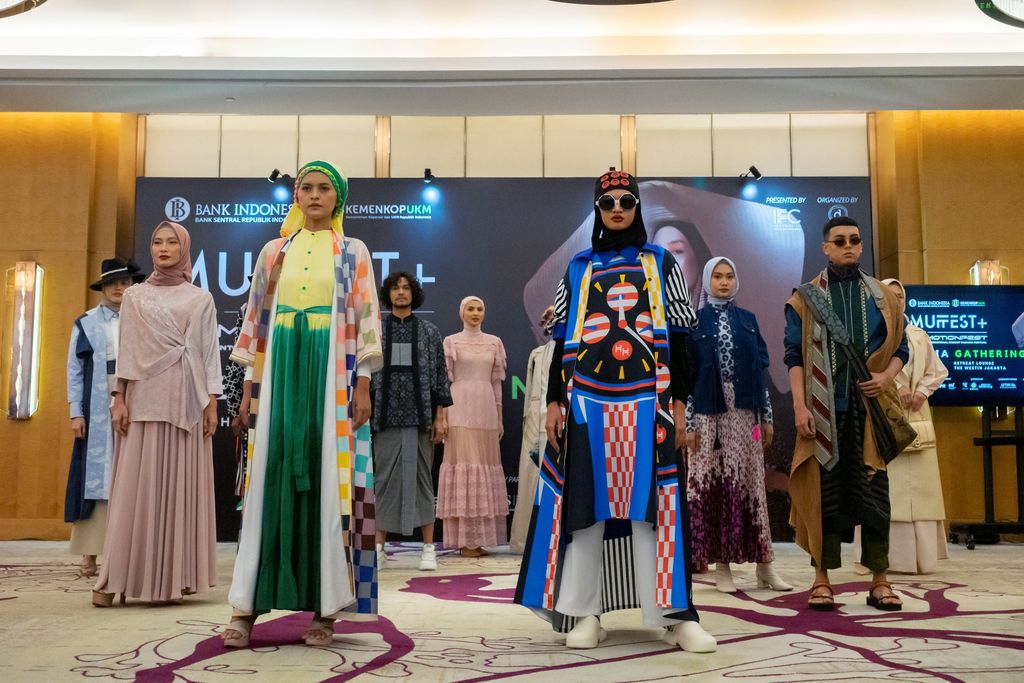 MUFFEST+ Press conference/ Foto: Dok. Indonesian Fashion Chamber




MUFFEST+'s ambition to become a platform that helps develop the country's Muslim fashion industry can also be seen from the other concepts presented.
At this eighth event, MUFFEST+ presents Muslim fashion products that apply the principles of sustainability or are environmentally friendly. Apart from that, it also involves the use of Indonesian literature.
Besides realizing that the future of this industry lies in the next generation, MUFFEST+ also provides opportunities for students from a number of fashion schools to present their work.
Interestingly, consumers can also directly buy a number of designer works after being staged. Tickets for the trade show and mini stage are sold to the public for only IDR 35,000 and are sold on the KiosTix application.
Unable to attend? Don't worry. Beauties can monitor the latest updates on the Instagram Indonesia Fashion Chamber and Muslim Fashion Festival, and of course on Beautynesia.id.
—
Do you want to be one of the readers who can take part in various exciting events at Beautynesia? Come on, join the Beautynesia B-Nation reader community. How to REGISTER HERE!
(raf/raf)