Formal and fashionable, this is an Audi Marissa-style office outfit that you can emulate
Wearing proper office attire is a sign that you are serious about your appearance. This impression will make you known as a neat person and ready to deal with all important things in the office. With a proper and charming appearance, you will be more confident when you go to the office.
If you are confused about finding inspiration for a formal and fashionable office outfit, you can take a peek at one of the Indonesian celebrities, namely Audi Marissa. He often shares portraits of himself in clothes that can be used as formal style ideas for the office.
Blue Blazer and White Pants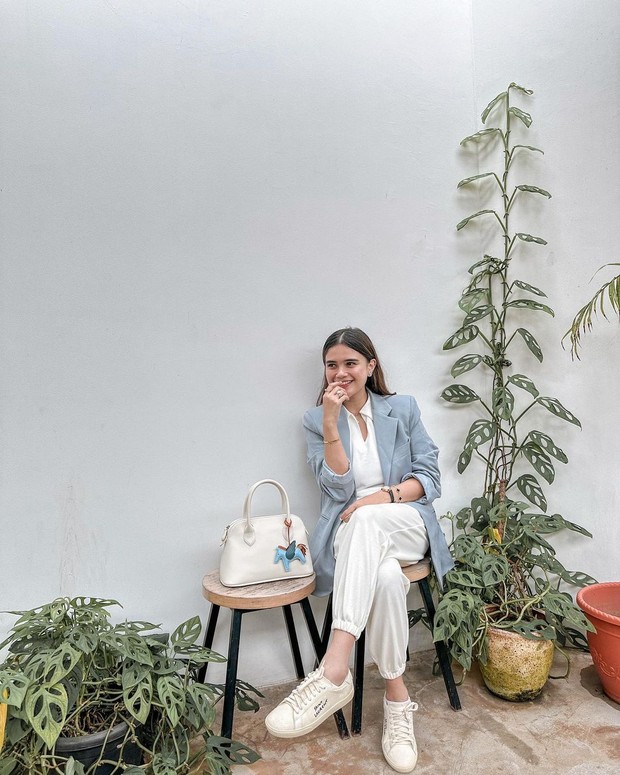 Outfit meeting outside Audi Marissa style/Source: IG @audimarissa
When you have to attend meetings with clients outside, you can peek at the style of this Audi Marissa. She wore a white blouse paired with a navy blue blazer.
You can replace the joggers and sneakers that Audi wears with white trousers and heels. Not to forget, to complete her style, she wore a white bag to strengthen the formal and classy impression.
Stay stylish with jeans when you go to the office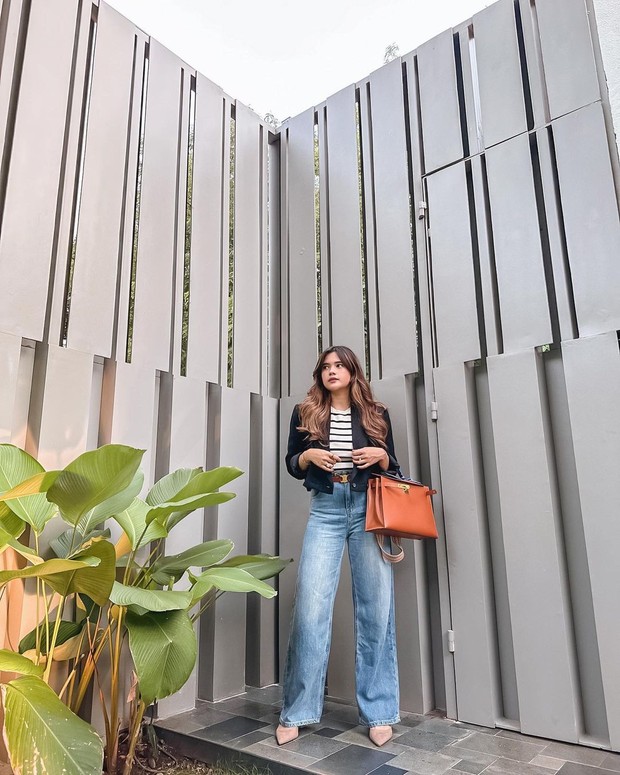 Outfit with jeans to the office like Audi Marissa/Source: IG @audimarissa
Many offices do not wear uniforms while working. So, if that's the case, don't miss wearing jeans to the office.
Audi Marissa tries to inspire you by wearing a white striped shirt tucked into high waist jeans. He also combines a cropped blazer as a beautiful outer. With a brick red handbag and heeled sandals, it will make your appearance look stylish and elegant when you go to the office.