First After BDSM Controversy, Here Are 7 Interesting Things from the Balenciaga Show at Paris Fashion Week
The Balenciaga Winter 2023 fashion show on Sunday (5/3) was far from provocative. Creative director Demna Gvasalia presented a brand-new collection since the controversy over the 2022 campaign. Demna treads fundamental things where he invites us to focus on clothes rather than pop culture or something sensational. Although packaged in different nuances, ranging from simple venues to ready-to-wear clothing, the designs are centered on tailoring which are interspersed with interesting, eccentric details.
From sporty to elegant evening wear, they are offered for winter 2023. Let's take a peek at a number of interesting things from the Balenciaga show at Paris Fashion Week some time ago!
1. Reversed-Trousers Dress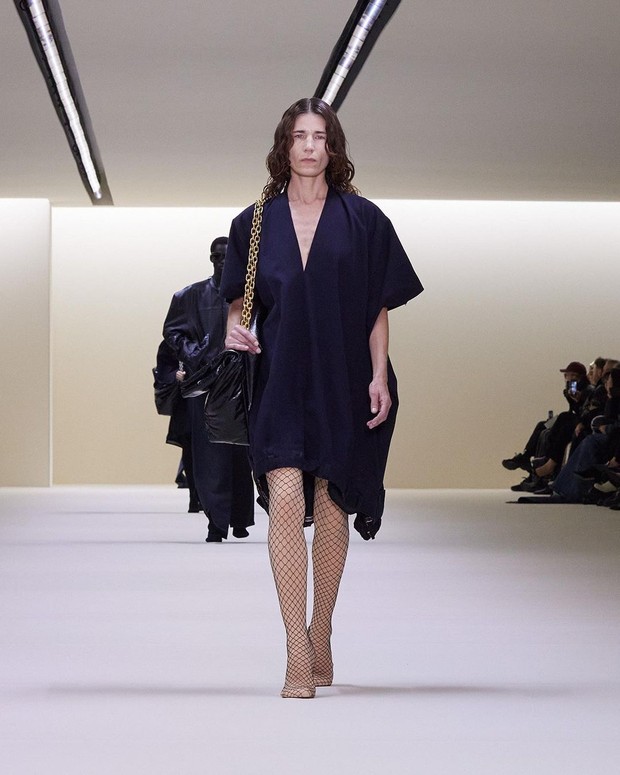 Look 13/ Photo: instagram.com/balenciaga
Deconstruction is a concept that underlies many winter designs, as shown in coats and dresses. The reverse trouser design used for coats and dresses is found in a number of looks. For example the following v neckline dress where the trouser loop design is displayed as an asymmetrical hemline.
2. Double Pants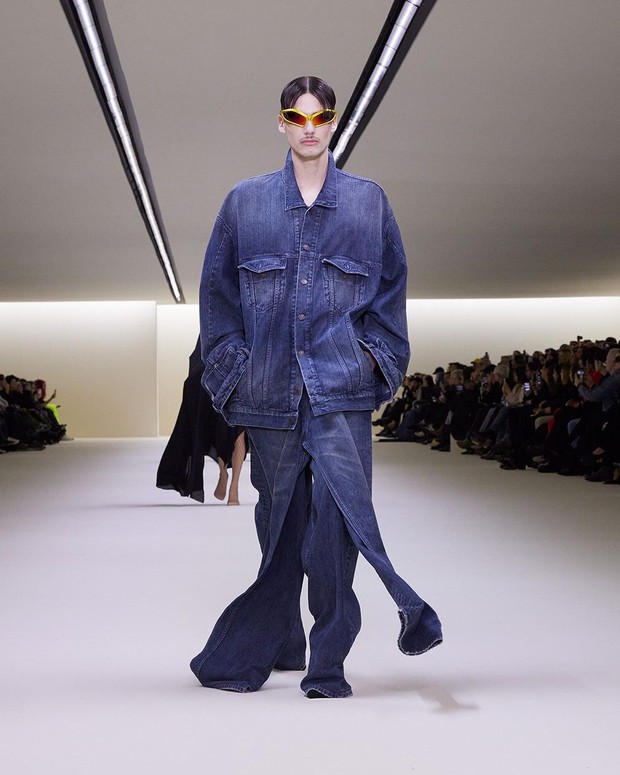 Look 16/ Photo: instagram.com/balenciaga
Aside from being coats and dresses, deconstruction of trousers into more quirky forms is also common. Double trousers, namely the addition of an accent where the legs look hanging on the front or side of the pants, gives an eccentric silhouette that complements denim suits to blazers.
3. Inflatable Jacket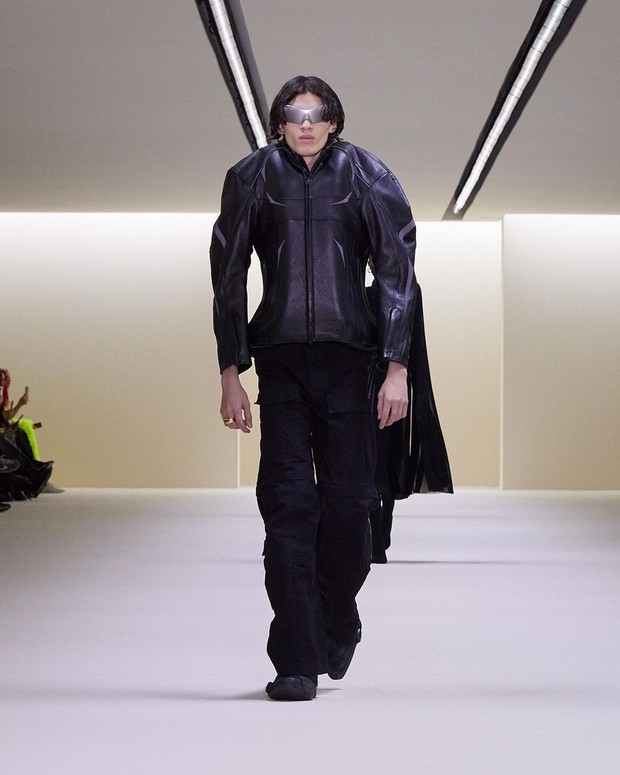 Look 24/ Photo: instagram.com/balenciaga
Inflatable or inflated clothing is nothing new. But this playful and quirky design is also held by Balenciaga in a sporty look. For example, a black racing jacket that bubbles on the arms and shoulders as look 24. The jacket is worn with flared cargo pants and biker boots.
4. Round Shoulderline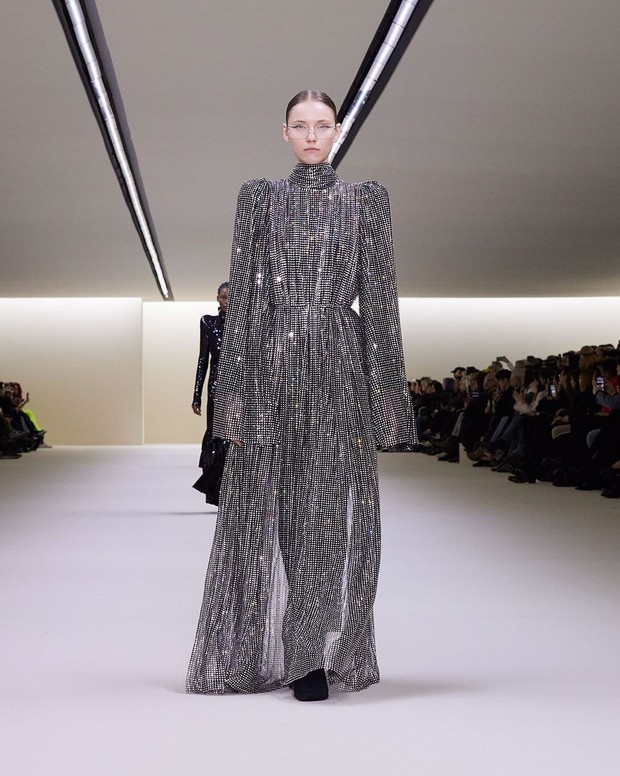 Look 52/ Photo: instagram.com/balenciaga
In addition to the inflatable shape, emphasis on the shoulder line is also made with a round construction. The puff sleeves model with a more solid round shape is created from sport jackets, long-sleeved turtleneck tops, to luxurious evening gowns.
5. Biker Boots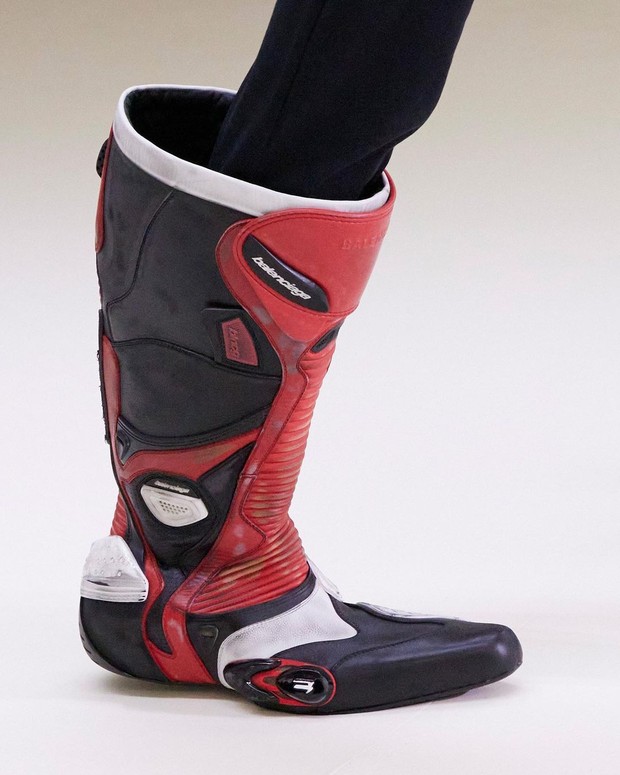 Biker boots/ Foto: instagram.com/balenciaga




Complementing sportswear, boots are included as this year's winter collection. But the sporty element of a pair of boots completes the look. Knee-length biker boots with flat soles make a statement in itself thanks to the visuals like a racing jacket.
6. Anatomic Pantaleggings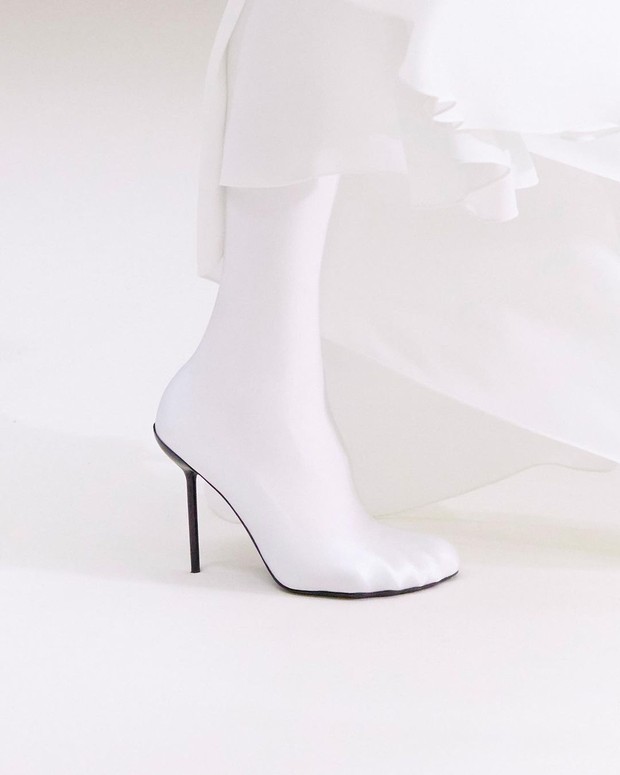 Anatomic pantaleggings/ Foto: instagram.com/balenciaga




Pantaleggings which is one of Balenciaga's iconic products has a new face! Referred to as anatomic pantalegings, these shoes that blend in with the leggings have a shape resembling a finger indentation at the end. Pantaleggings are also equipped with sleek and minimalist heels, Beauties.
7. Speed Cat Sunglasses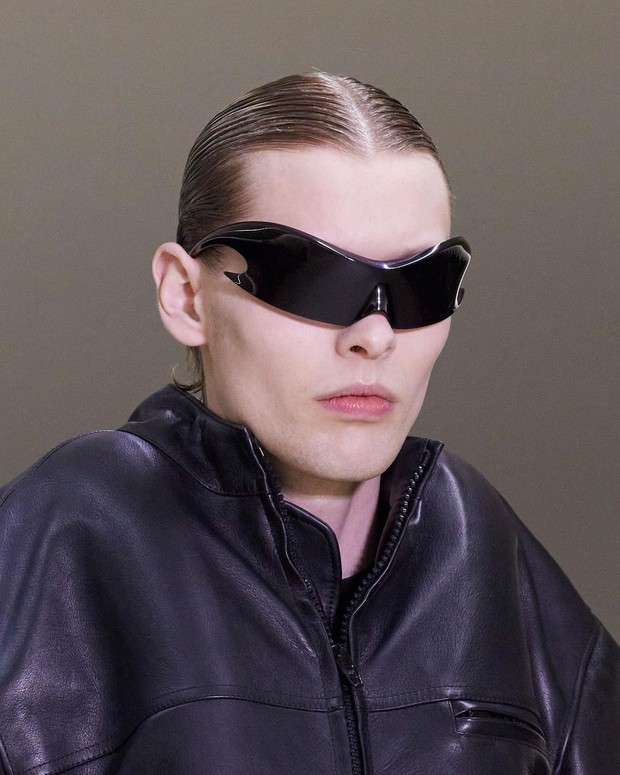 Speed cat sunglasses/ Foto: instagram.com/balenciaga




Balenciaga, which is also known for its quirky glasses, has also introduced its latest speed cat sunglasses. Still in the shape of a unique insect eye, the speed cat sunglasses are given a sporty touch with sharp curves on the underside.
Balenciaga fans may be aware of the changes seen in Balenciaga Winter 2023. But what's the basis? Read on the next page, OK!