Easy to Copy! This is the beauty secret of Korean actresses who always look glowing and youthful
It's no longer a secret that celebrities from the country of Ginseng, especially those who work as actresses, often look youthful and glowing on various occasions.
Apart from the 'demands' of the profession which requires them to look almost perfect at various important events, they are also very concerned about their appearance and the health of their face and body.
Not surprisingly, even though they are in their late 30s to early 40s, the following line of Korean actresses also almost always look glowing and youthful, Beauties. Curious as to what the secret? Check out the following review, come on!
Jang Nora
Jang Nara/ Photo: soompi.com
Not only has a glowing and youthful face, but the beautiful actress Jang Nara also has a baby-face appearance that makes many women jealous. Even though he is already 41 years old, Jang Nara has succeeded in surprising people with his real age because he has a youthful appearance.
So, what are the beauty secrets of this beautiful actress? Jang Nara often does treatments such as regularly wearing masks to doing facial massages to keep her skin healthy and glowing.
Another important thing, he always cleans his face from the rest of the dirt and makeup before going to bed. However, treatment with skincare alone is certainly not enough.
He also maintains a healthy lifestyle by reducing consumption of oily foods, drinking lots of water, exercising regularly, and fulfilling fruit and vegetable intake.
Son Ye Jin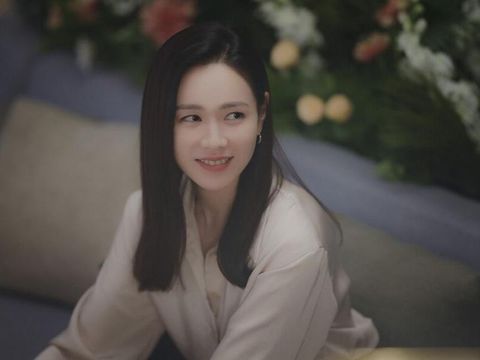 Son Ye Jin/Photo: soompi.com
Called the 'Nation's First Love' by the people of South Korea, Son Ye Jin does have a natural-looking beauty that has successfully made many people fall in love with her charms. Even the 41-year-old actress who recently became a mother still looks youthful.
Well, the actress also has her own beauty secret to look healthy, glowing and flawless on various occasions. Not only routinely using skincare products, Son Ye Jin also does sports such as Pilates and consumes drinks containing collagen to maintain her beauty and youthful appearance.
Psst, Son Ye Jin was also chosen as the brand ambassador for the collagen product from Indonesia, Beauties. For those of you who want to stay young like Son Ye Jin, you can follow these tips!