Becoming Hermes' Invited Guest, Alyssa Daguise's Appearance at Paris Fashion Week 2023 Steals Attention!
The Paris Fashion Week 2023 show attracted quite a lot of attention, especially fashion lovers. As one of the most popular and much anticipated fashion shows because it features many creations from well-known luxury brands.
So, one of the luxury brands at PFW 2023 is Hermes. Hermes invited many people to this event, from Hollywood celebrities to an Indonesian model, Alyssa Daguise. Here's a portrait of his appearance!
Stunning performance by Alyssa Daguise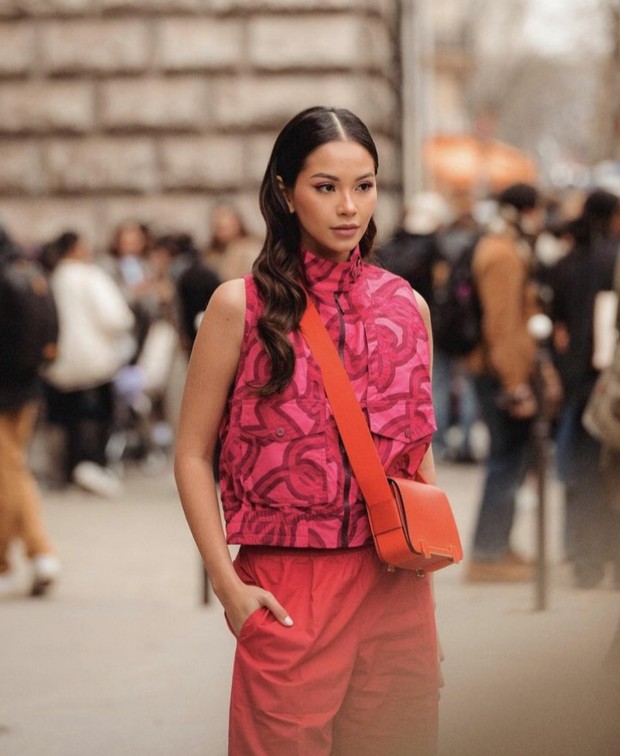 Alyssa Daguise/Photo: Instagram @alyssadaguise
Alyssa Daguise looks stunning while attending the Hermes fashion show. This beautiful model was seen wearing a bright outfit that matched the Hermes mini sling bag worn by Alyssa Daguise.
Alyssa Daguise wears a red magenta vest jacket. The top was combined with trousers and a brick red Hermes bag.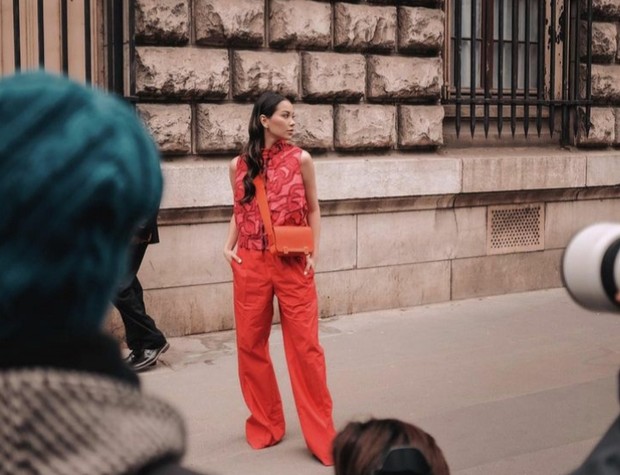 Alyssa Daguise/Photo: Instagram @alyssadaguise
The trousers worn by Alyssa Daguise have a large model and are long cut to cover her high heels.
The arrival of Alyssa Daguise was greeted by many media that perpetuated her appearance. Alyssa Daguise is confident enough to do various kinds of poses to look good on camera.

Alyssa Daguise/Photo: Instagram @alyssadaguise
Even though her outfit is very bright, Alyssa Daguise only wears simple makeup. So that the appearance looks balanced and not too excessive.
Alyssa Daguise's hairdo was also not too excited. She let her long hair loose by giving it a curly touch at the ends.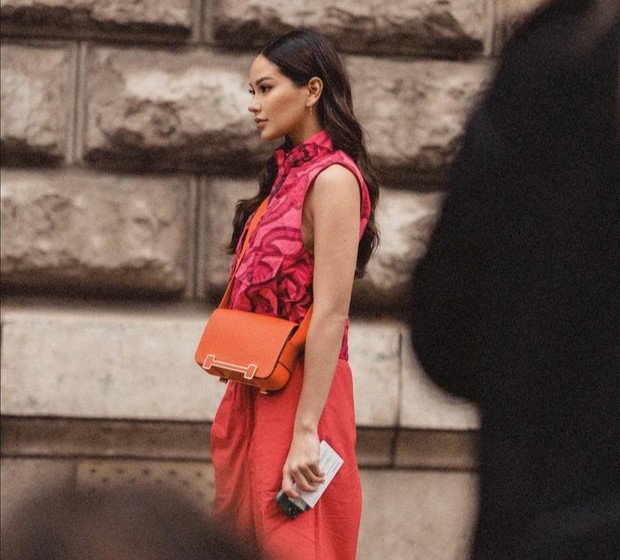 Alyssa Daguise/Photo: Instagram @alyssada
There is nothing extravagant about Alyssa Daguise's appearance apart from the luxurious bag she is wearing. Yup, speaking of luxury bags, Alyssa Daguise is one of the models who often looks stylish with her luxury bag collections.
So, don't be surprised if she gets the chance to see first-hand a fashion show from one of her favorite brands, Beauties.
Apart from Hermes, it turns out that Alyssa Daguise appeared gorgeous first when she attended the Givenchy fashion show at Paris Fashion Week 2023, you know. His appearance is also no less attractive. What are you curious about? Come on, click on the next page!