6 Interesting Details from Dior's Latest Collection at Paris Fashion Week Attended by Jisoo Blackpink
The casual and pragmatic fashion style, which is trending at the New York and Milan fashion weeks for fall 2023, is nothing new for Maria Grazia Chiuri as Dior's creative director.
Since the beginning of his leadership at Dior in 2015, this Italian designer has consistently offered a variety of wearable clothing or often labeled as "commercial". It must even be admitted, the design line is often the object of criticism by fashion lovers who think it lacks fantasy and creativity.
Criticism may echo, but Dior's sales continue to increase. Quoting from Vogue Business, HSBC estimates Dior's sales in 2022 at 8.8 billion Euros.
For the Dior fall/winter 2023 collection, which was presented at Paris Fashion Week on February 28, Maria Grazia Chiuri tried to interpret a number of historical aspects of Dior into a variety of classic feminine clothing. Several updates were made to make it more relevant.
Like what? Here's the summary, Beauties.
Inspired by 3 female figures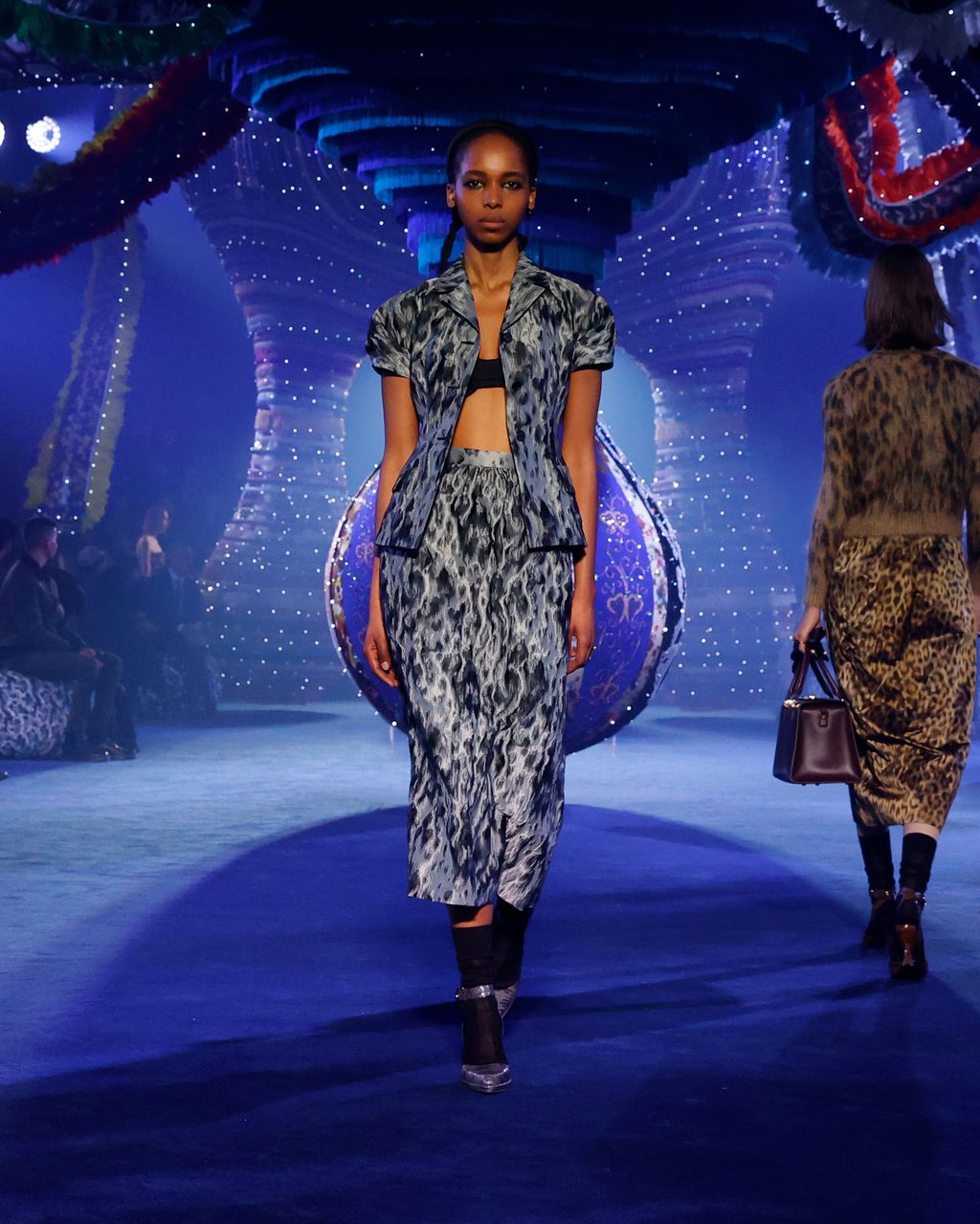 Dior fall/winter 2023/ Foto: Courtesy of Dior




In the press release released, there are three female figures who are the inspiration for this collection. Namely Catherine Dior (sister of Christian Dior), Edith Piaf, and Juliette Gréco (legendary French singer and actress. The three of them reflect on the 1950s which is also the theme of Maria Grazia Chiuri's designs.
Apart from that, for him, there was another inspiration behind the selection of the three of them as muse.
"Catherine Dior just returned from a concentration camp, and became a businesswoman who never married, even though she was in a serious relationship. We forget that in the '50s these women spoke for freedom from what we imagined," Chiuri was quoted as saying by Vogue.
Everyday Clothing
Dior fall/winter 2023/ Foto: Courtesy of Dior




Tracing back, where Chiuri has shown bodysuits with special technology, it can be said that the design she presented this time really looked simple.
The demonstration was opened with a white shirt and black pencil skirt and then a row of skirt suits, black dresses, jackets and trousers appeared.
Flower Motif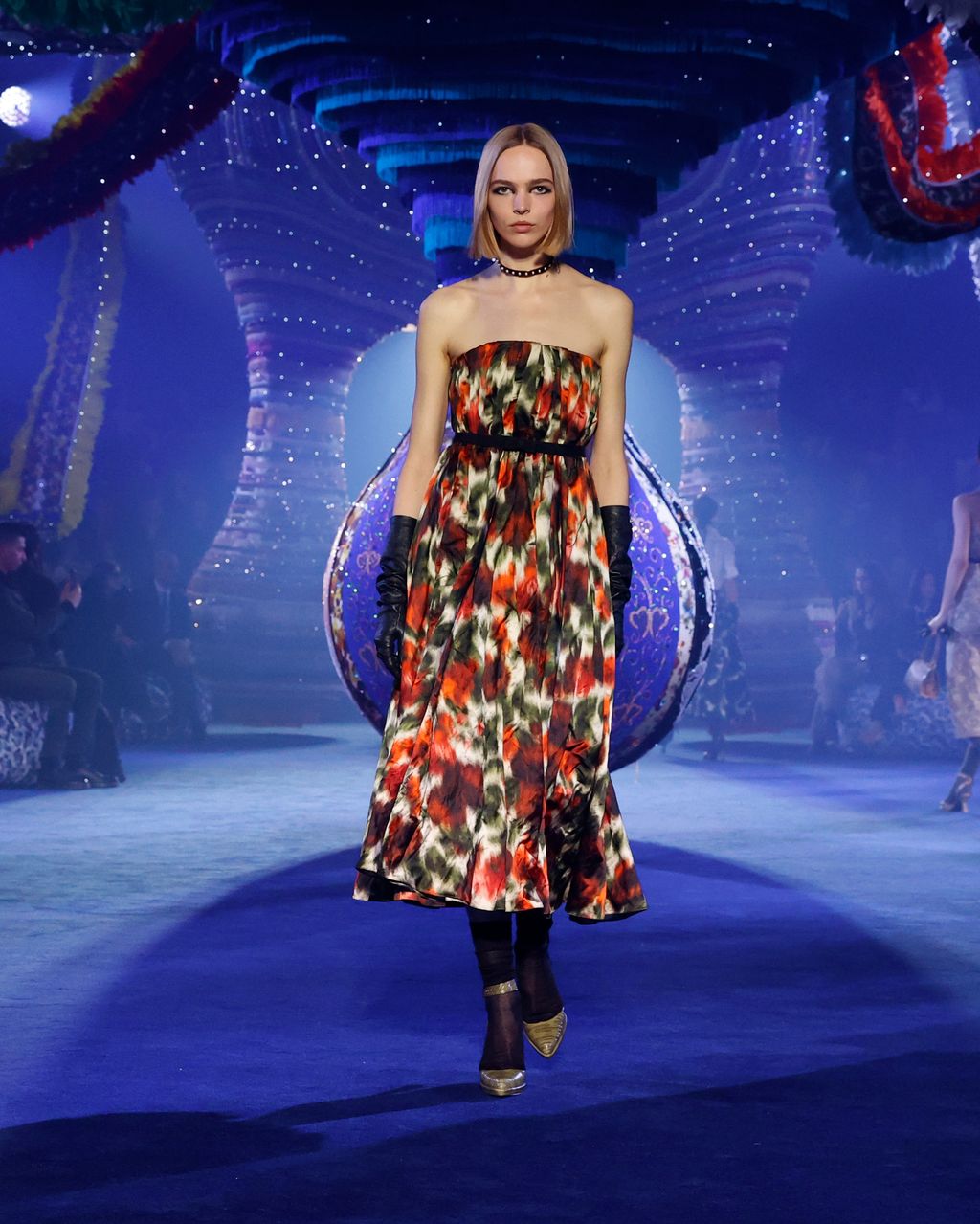 Dior fall/winter 2023/ Foto: Courtesy of Dior




Motive is an element that steals attention. Dior's signature rose pattern is now made with a 'blur' effect so it looks like an abstract. As well as made in a variety of colors and clothing.
In addition to florals, Dior features tartan, leopard, gingham and illustrations of the city of Paris.
Accessory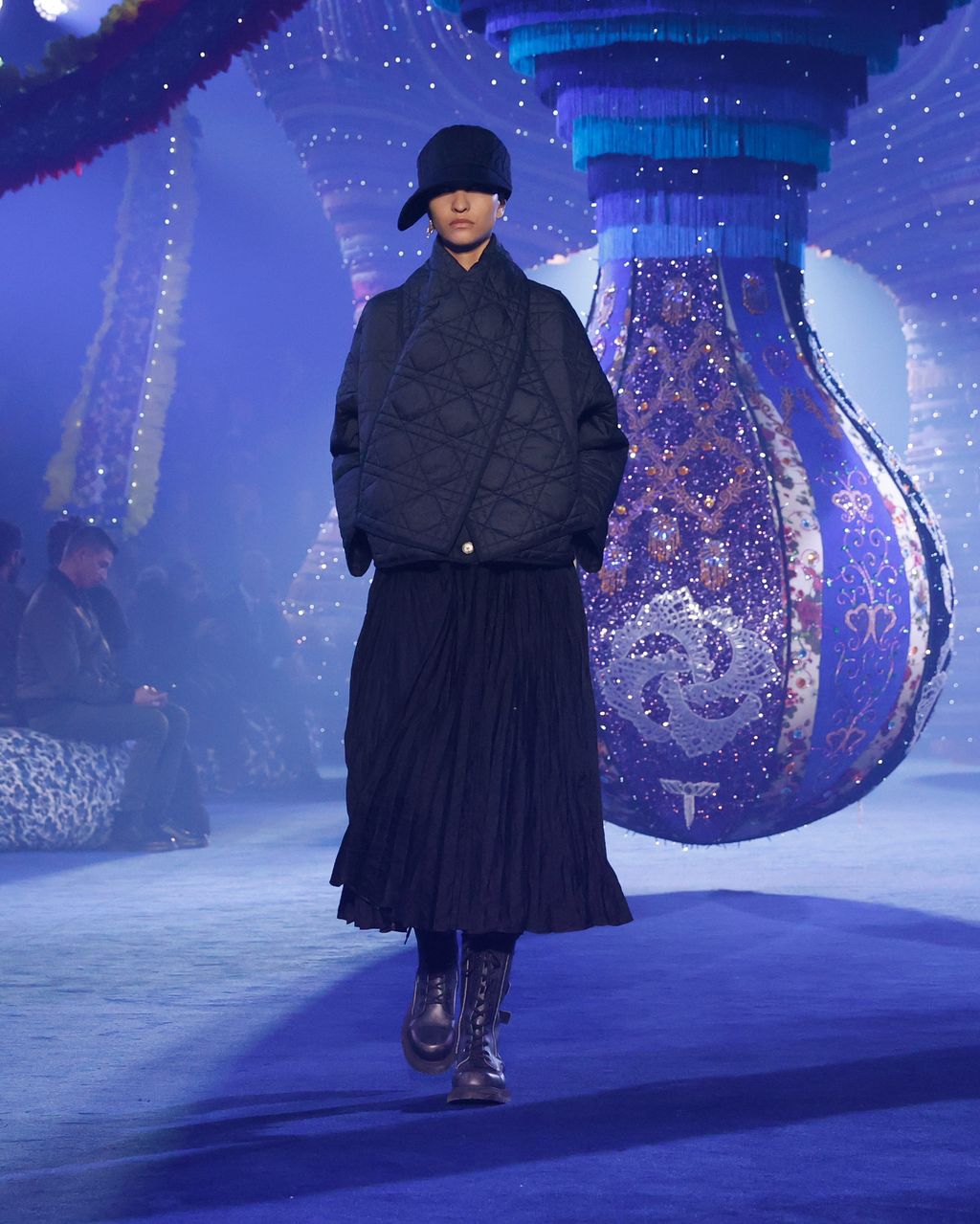 Dior fall/winter 2023/ Foto: Courtesy of Dior




The variety of clothing is matched by the variety of accessories offered. Shoes are available in ankle strap, mary jane, combat boots, and wedges models. Headpieces are available in hats, berets, baseball caps and cloches.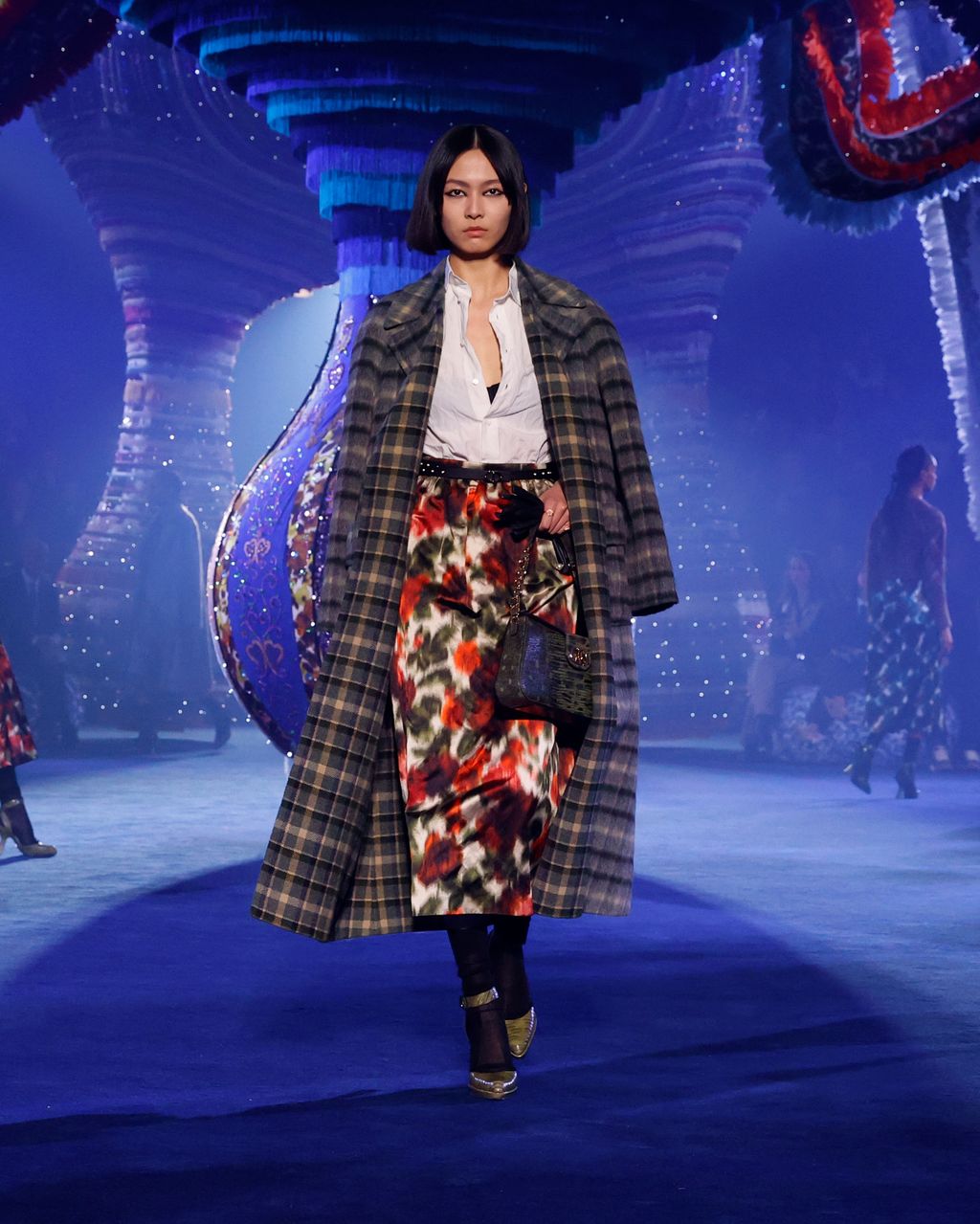 Dior fall/winter 2023/ Foto: Courtesy of Dior




Then for bags, apart from the D-Joy series, Dior offers a variety of the latest creations in the classic top handle model. In addition, almost every look is equipped with gloves.
If the clothing displayed is simple, then it will be the opposite of the art installation in the background. Check out the details on the next page, Beauties.