6 healthy and fat-free night snack ideas, perfect for those of you who are on a diet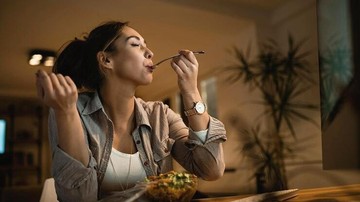 There have been many studies linking consumption of snacks at night with the emergence of health problems, one of the most popular is weight gain.
Even so, that doesn't mean those of you who are on a diet can't fully enjoy a night snack, beauties. The reason is, there are a variety of healthy foodstuffs that are claimed not to interfere with weight so it is safe to enjoy before going to bed.
So, for you dieters, here are some healthy and nutritious evening snack ideas. Let's see!