5 Ways to Improve Public Speaking Skills to Support the World of Work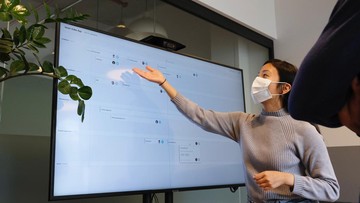 Beauties! Public speaking is a very important skill to master while working. Therefore, you need to know how to practice public speaking skills, such as in a work environment.
Reported by Indeed, here are 5 ways to practice public speaking in a work environment that you can apply:
1. Make Important Material Points
When preparing to speak in public, it is very important to write down all the material points that will be conveyed to the audience. This way, you don't need to be confused about what to talk about during the speech. In order for the message of the conversation to be conveyed properly, you need to do a short exercise before the speech is made.
2. Use Appropriate Body Language
When speaking in public, body language can support the style of communication so it looks attractive. However, it should also be noted not to move too much so as not to disturb the audience. Keep your posture relaxed by straightening up and looking confident. Match your facial expressions and overall energy with your tone of voice.