4 Important and Efficient Things that Remote Workers or Work from Anywhere Must Know!
Working from home (work from home) is trending during the Covid pandemic, for the safety of yourself and others. Until now, the impact is that some offices assess that working without having to go to the office is considered to be able to remain effective.
Actually working from anywhere (remote), has been implemented by several companies for a long time, you know, plus it doesn't only apply to freelancers, but also full-time employees. Even though it looks good, working remotely is not always easy because there are still challenges. Therefore you must make clear boundaries between work and personal matters, and inform the people or family who live with you.
You must know some of these important things for remote work fighters, quoted from BuzzFeed:
1. Can Change Working Hours As Needed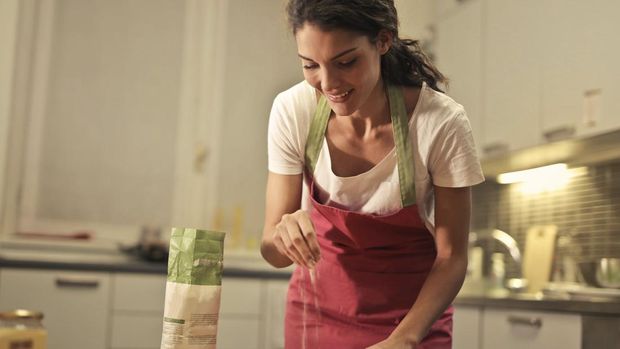 Illustration of cooking in the morning, just starting to work remotely during the day/Photo: Pexels.com/Andrea Piacquadio/
One of the advantages of working remotely is that you can change working hours as needed. For example, you feel that you can only start focusing on work in the morning before noon, because in the morning you focus on taking care of household affairs or sports.
Of course, this also needs to be adjusted to the company where you work and keep communicating with your superiors. Apart from that, make sure you are still relatively safe from the work side, that is, you are still on time to collect what is obligatory and you are not late when there is an online meeting.