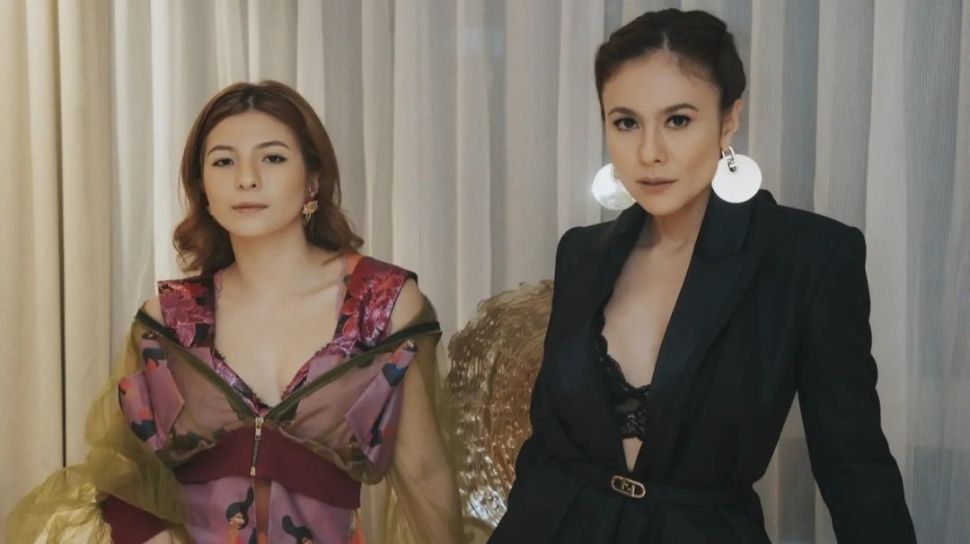 Suara.com – Wulan Guritno is known to be an artist who is youthful and sexy even at the age of 41 years. Sabda Ahessa's lover often shares her sexy portraits on her personal Instagram account.
Recently, Wulan Guritno uploaded another photo on his personal Instagram account. However, in this upload, Wulan Guritno poses with his daughter, Shalom Razade.
"Mother daughter duo" wrote Wulan Guritno in a caption which was uploaded on Wednesday (6/12/2022).
In the upload, Wulan Guritno and Shalom Razade look beautiful and elegant with their OOTD poses. Wulan Guritno himself is seen wearing a crop tube top with a brown tree pattern that shows his flat stomach.
Read Also:
No wonder Wulan Guritno is always suspicious of the child's dating style, Shalom Razade is finally honest. Have you ever done something forbidden in the kitchen?
Meanwhile, the crop tube top she wore was complemented by a brown blazer with a similar tree motif. At the bottom, he wears cutbray pants with white shoes as a complement.
For Shalom Razade, he was seen wearing a colored shirt with a Dayak cultural theme. In the clothes she was wearing, there was also a picture of a woman wearing traditional clothes. At the bottom there is an inscription "I am Dayak, I am Indonesia".
On Shalom Razade's trousers, he is seen wearing a purple cutbray with a motif typical of the Dayak tribe. Her appearance looks even more elegant with her black shoes.
Wulan Guritno's upload with Shalom Razade then attracted the attention of netizens. Some internet users focused wrongly on Wulan Guritno's appearance, which was considered sexier and more troubling. Meanwhile, there were also those who commented that Wulan Guritno and Shalom Razade looked like siblings.
"I prefer my mother like this, it's hotter and more troubling," wrote one netizen in the comments column.
Read Also:
Shalom Razade's Confession Turns Out He Had 'Done' in This Random Place: Really Honestly Yes
"These are siblings, not mother and child," commented another netizen.
"I'm curious about Mbak Wulan being beautiful and youthful, so what do you eat," wrote another netizen.
"You are so young that the child I saw before was still small, now she has become a beautiful girl," commented another netizen.
"Mother and child are like brothers and sisters, even if I personally prefer the mother," wrote another netizen.