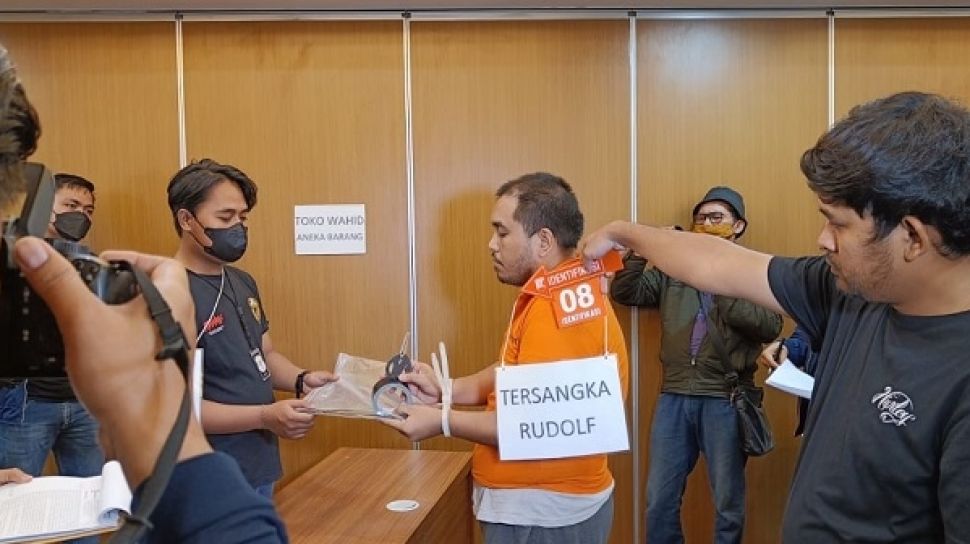 Suara.com – The police carried out a reconstruction of the murder case and the disposal of the body with the suspect Christian Rudolf Tobing (36) against his own partner, AYR alias Icha (36).
At that time, Icha's body was dumped by Rudolf under the Becakayu Jatibening Toll Road, Bekasi, last Monday (17/10/2022).
The police started the reconstruction scene in a room, at that time Rudolf, who was wearing an orange prison suit, seemed to be looking for information to kill without making a sound through his cell phone.
"Rudolf started to feel hurt and he couldn't be stopped, so Rudolf started planning to kill his friends Icha and Ita," said one of the investigators who explained the reconstruction scene at the Polda Metro Jaya building, Wednesday (7/12/2022).
Read Also:
Chronology of the Stabbing of a Little Girl in Cimahi and Rudolf Tobing's Revenge
The police also showed evidence related to Rudolf's actions such as ties, cell phones, and so on.
For information, this reconstruction will be held in 3 places, namely Polda Metro Jaya Building, Green Pramuka Apartment, and under the Becakayu Toll Road.
Rudolf himself was arrested while selling the victim's laptop in the Pondok Gede area.
For his actions, he was charged with Article 340 of the Criminal Code, a subsidiary of Article 338 of the Criminal Code and/or Article 365 of the Criminal Code concerning Premeditated Murder, with the threat of death penalty or life imprisonment or 20 years in prison.
Read Also:
Rudolf Tobing Steals Icha's 30 Million Money, Partly for Binomo Trading