It has been almost 3 months of turbulent protests in Iran. The demonstrations broke out after the death of Mahsa Amini, a 22-year-old woman who died after being arrested by the local morality police for allegedly violating hijab regulations in September 2022. But recently, Iran disbanded its moral police unit after months of protests.
Quoted from The New York Times, a senior Iranian official said that the government had disbanded the moral police over the weekend. Attorney General Mohammad Javad Montazeri said the morality police was abolished by the authorities that set it up.
According to Montazeri, the moral police were disbanded because they had nothing to do with justice.
"The morality police have nothing to do with the judiciary and have been abolished," he said, quoted from AFPSunday (4/12).
It remains unclear whether the statement constitutes a final decision by the government. However, the changes may not necessarily appease the protesters who are still clashing with other security forces. The moral police themselves are overseen by the Iranian police, not the attorney general.
On the other hand, the state media also said otherwise. ISNA denies the Iranian government has dismantled the moral police.
Protest against Mahsa Amini's death/ Photo: AFP via Getty Images/BRYAN R. SMITH
Iran's foreign minister, Hossein Amir Abdollahian, when asked about disbanding the morals police at a press conference in Belgrade, Serbia, where he was on an official visit, did not deny it. He said, "In Iran, everything is moving forward, both within the framework of democracy and freedom."
Montazeri also said the judiciary would still impose restrictions on "social behavior". Days earlier, he said authorities were reviewing a law requiring women to cover their bodies in long, loose-fitting clothing and their hair with a headscarf or hijab. The decision is said to be issued within 15 days. However, it remains unclear whether the authorities plan to relax the law.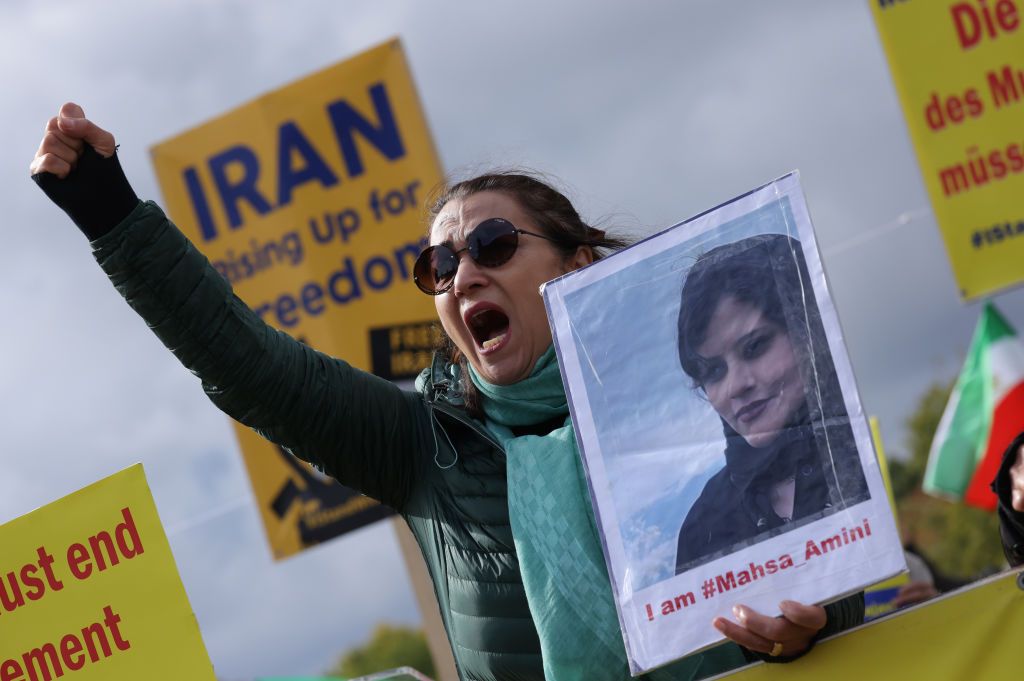 Protest against the death of Mahsa Amini/ Photo: Getty Images/Sean Gallup
Since Mahsa Amini's death, Montazeri's comments show that the Iranian government is making major concessions to the increasingly volatile protest movement. The recent unrest has been one of the biggest challenges in decades to Iran's authoritarian clerical ruling system.
There have been reports from Iranians that the morality police have rarely been seen on the streets since the protests erupted nearly three months ago, and women are increasingly appearing in public with their hair uncovered. But other security forces, including members of the notorious Basij militia, have beaten and arrested women who came out with uncovered hair.