Getting old is certain, but refuse old by maintaining eating habits it must! This habit will later be useful to keep you young and can avoid health problems that are prone to occur.
So there's nothing wrong with starting everything from now on, for the sake of staying young and staying healthy. For that, let's check the following routine habits and feel the benefits, come on!
1. Make it a habit to consume fruits and vegetables every day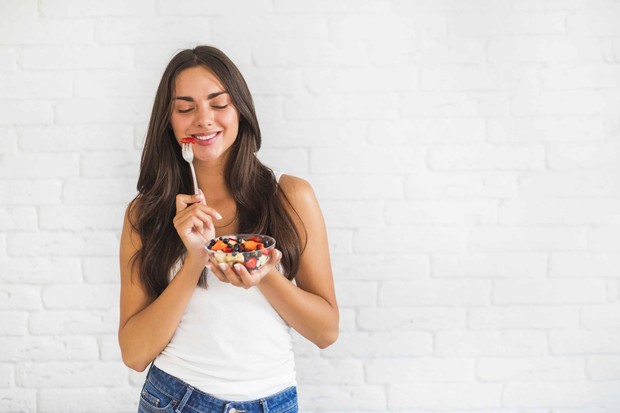 Illustration of a woman eating healthy/Photo: Freepik.com/freepik
Some people don't like vegetables because the preparations they make are less appetizing. However, it can be a different story if it is processed with various variants that are not only delicious to eat but also have a pleasing appearance to the eye.
That way you can make eating vegetables a habit because they are high in nutrition and beneficial for getting a healthy and youthful body. To start with, you can try snacks such as cereal and pieces of banana and milk as a complement.
2. Routine consumption of fresh fish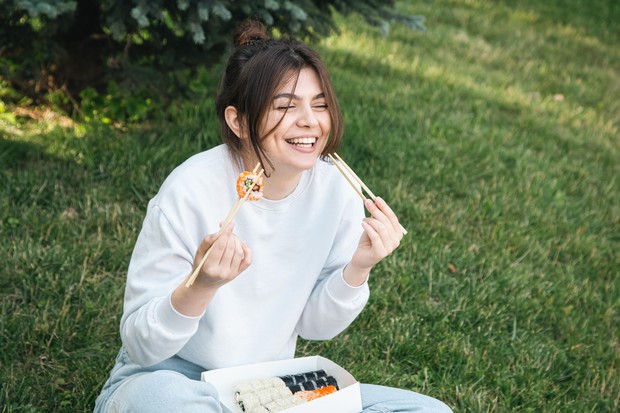 Illustration of woman eating salmon sushi/Photo: Pexels.com/pvproductions
Fish is a good source of protein and vitamins and minerals. Make it a habit to consume 2 servings of fish a week or at least 1 portion.
Fish that should be consumed are oily fish because they have omega 3 fats which are good for preventing heart disease. The types are salmon, mackerel, and sardines. Or there are also non-oily fish variants, namely tuna, placard, to haddock. Choose fresh and frozen fish so that the quality is maintained.