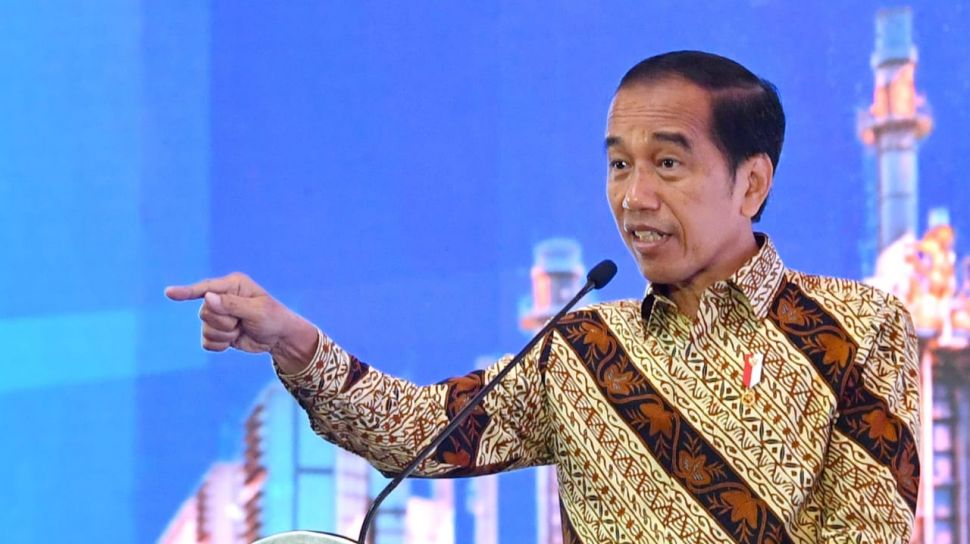 Suara.com – The topic of "white hair" has been busy lately among netizens. This topic trend started after President Jokowi alluded to it as one of the characteristics of a leader who thinks about his people.
This statement was made by Jokowi while attending the United Archipelago Movement at the Bung Karno Stadium (GBK), South Jakarta, Saturday (26/11). He assessed that the leader's sincerity could be seen from his physical appearance, such as hair and facial treatment.
Not a few public figures in the country responded to the Jokowi code ejection. The white hair posting movement has suddenly become a symptom on a number of accounts of well-known figures. They upload photos of white hair on the Instagram account.
As did the singer of the song Bento, Iwan Fals. The owner's full name Virgiawan Liestanto uploaded a photo on his Twitter account last Saturday (26/11). Precisely on the same day Jokowi made a statement.
Read Also:
Regarding 'White Hair', Rizal Ramli accuses Jokowi of preparing an oligarchy puppet
"This is him whose face is wrinkled & his hair is all white," wrote Iwan as a caption for his photo.
Practically Iwan got a lot of responses from his followers. There are those who respond positively and are made jokes, not a few are negative. Netizens even uploaded a photo of President Suharto.
Another with humanist Sujiwo Tejo. The man who was born in Jember 60 years ago also joined the white hair trend. One is not enough, the owner's full name Agus Hadi Sudjiwo uploaded three photos.
The photo captions are long and tell a story. The first photo is of her topless, posing facing right and showing her natural hair color.
"Dear Mr. @.jokowi, what I mean by the white-haired person is me or the guest who visited my hut who devoured the #meatballs in SLIDE 2 and 3… please enlighten me sir… Heuheuheu," said Sujiwo in a photo description on his Instagram account .
Read Also:
Gerindra Requests Jokowi's Statement The Leader of White Hair Thinks About the People Not to be Polemic
The other two photos are photos of the Governor of Central Java, Ganjar Pranowo, who is eating meatballs at his house. That moment occurred when Ganjar specifically came to his house to express his joy at his son's marriage.
Sujiwo explained, at his son's wedding, Ganjar could not come because he accompanied President Jokowi in Solo. No less than 120 netizens following Sujiwo commented and his photo was liked by 13,000 accounts.
Apart from Sujiwo Tejo and Iwan Fals, scholars from Rembang, Central Java were also not left behind. KH Mustofa Bisri or better known as Gus Mus, also uploaded his selfie. He was seen wearing a gray shirt, and his hair turned white.
"My hair is white; but my forehead is not wrinkled, because I never think about it too hard," wrote Gus Mus on his Instagram account (at) s.kakung.
Not to forget Ridwan Kamil also uploaded a photo of white hair. The governor of West Java, wearing sunglasses, poses on an antique motorcycle. Kang Emil, who had black hair every day, suddenly had white hair this time.
"My wife told me to change my hairstyle starting next month. I don't know why. I asked why? The answer was: it's okay," he wrote in the kepsen column.
Jokowi's statement has indeed caused a lot of speculation. The public thought that the 'code' was intended for Ganjar Pranowo. The captain of Central Java during those two periods did have a distinctive feature because of his white hair.
However, Ganjar himself apparently responded to the code in an odd way. On his IG account, Ganjar actually posted a photo of himself with black hair.