Suara.com – Lionel Messi was almost hit by the wrath of an Argentine national team fan after failing to score a penalty against Poland in a life and death match in Group C 2022 World Cup, Thursday (1/12/2022) early morning WIB.
Fortunately, La Pulga's fatal mistake was able to be paid for by the brilliant actions of two young players who succeeded in becoming the heroes of Argentina's victory in the match at Stadium 974, Doha, Qatar.
They are Alexis Mac Allister (23 years) and Julian Alvarez (22 years) who each scored one goal in Team Tango's 2-0 victory over the country nicknamed The Eagles.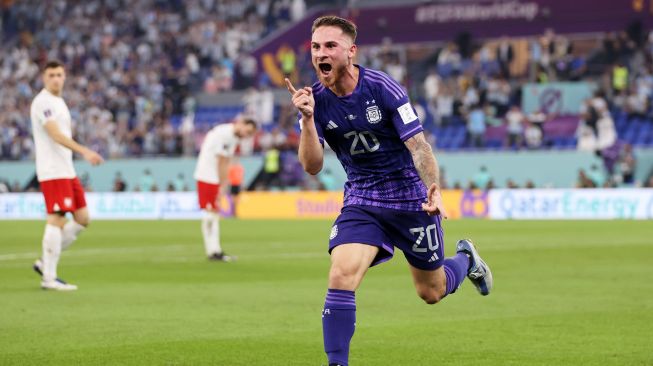 Mac Allister opened Argentina's lead two minutes into the second half before Alvarez doubled the lead 20 minutes later.
Read Also:
2022 World Cup Results: Lionel Messi Misses Penalty, Argentina Advances to the Top 16 after Defeating Poland 2-0
Before winning 2-0 thanks to the captivating actions of the two players, Argentina actually had the opportunity to score at least one goal in the first half.
Lionel Scaloni's team was awarded a penalty after Messi was brought down in the forbidden box. The referee awarded the prize after consulting the VAR.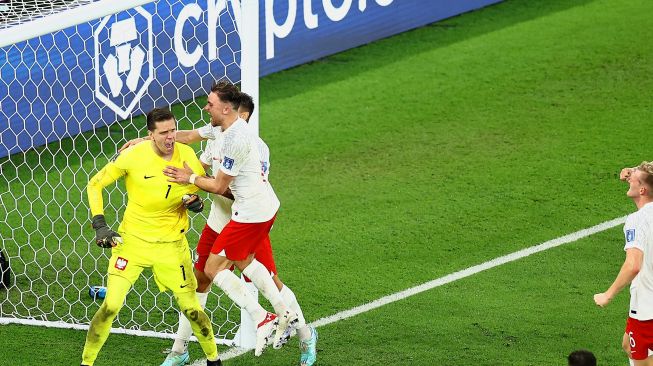 However, Messi's shot to the right side of the goal was still readable by goalkeeper Wojciech Szczesny, which made La Pulga record the second bad record for a player who failed to convert two penalty kicks (outside of the penalty shootout) in one edition of the World Cup.
After the match, Messi admitted that he was quite annoyed that he failed to convert a penalty again at the 2022 World Cup. On the other hand, he was relieved because his colleagues were able to respond well to help Argentina qualify for the round of 16.
"I'm annoyed because I missed a penalty, but the team came back stronger after my mistake," Lionel Messi was quoted as saying AP NewsThursday (1/12/2022).
Read Also:
Breaking into the Top 16 of the 2022 World Cup Proves Australia's Mental Steel, Traces of Yugoslavia 1990
The victory over Poland made the Argentina national team qualify for the round of 16 as the top standings in Group C with a collection of six points from three matches.
They have been awaited by Australia as the runner-up of Group D in the match which will take place at the Ahmed bin Ali Stadium, Al Rayyan on Sunday (4/12/2022) at 02.00 WIB.
Messi also emphasized that Argentina is ready to continue advancing at the 2022 World Cup. He hopes that the players can perform better than today.
"Hopefully we can continue to do what we did today," said Lionel Messi.