Suara.com – Veteran actor Slamet Rahardjo Djarot won the Citra Cup at the 2022 Indonesian Film Festival (FFI). This victory was for the Best Male Supporting Actor category in a film First, Second and Third Love.
In his victory this time, Slamet Rahardjo managed to outperform a number of young actors. They include Rukman Rosadi, Reza Rahadian, Arswendy Bening Swara, and Elang El Gibran.
Apart from feeling happy, Slamet Rahardjo actually felt surprised at his victory this time at FFI 2022.
"It's surprising that God loves me so much," said Slamet Rahardjo at the Plenary Hall, JCC, Central Jakarta on Tuesday (22/11/2022) evening.
Read Also:
Ira Wibowo Grogi Has an Intimate Scene with Slamet Rahardjo
Slamet Rahardjo explained that he only had one capital as an actor. "To be honest. Don't lie to yourself," said the 73-year-old actor.
Victory can belong to anyone. I don't know if he is old or someone who is still young. Everything is determined by the dedication and honesty that is created in acting.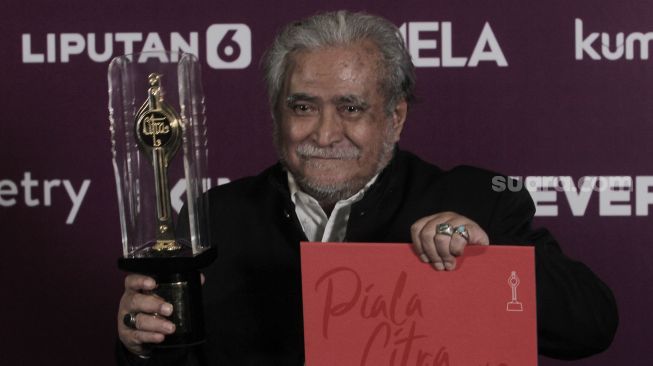 "In artistic achievements, there are no young and old. There are many smart old people, there are also many old fools. So are the young ones," said the film star The Storm Will Pass this.
Finally, Slamet Rahardjo Djarot gave a message to filmmakers to work honestly and love their work.
"I've been in films since the 70's. I just entrusted it. Love your work if you decide it's your profession. Don't pawn your profession," said the actor who started his career since 1971.
Read Also:
Eros Djarot Accident, Car Crushed by a Large Tree