SuaraSoreang.id – The Cimandiri Fault was initially suspected as the trigger for the Cianjur earthquake on Monday (21/11/2022) afternoon. However, recent findings say that the vibrations are caused by mysterious fault activity.
This was disclosed by a Geologist at the National Agency for Research and Innovation (BRIN) Danny Hilman Natawidjaja who denied the Meteorology, Climatology and Geophysics Agency's (BMKG) claim regarding this allegation.
He confirmed in a Metro TV interview that was quoted by Suara.com, Monday (21/11/2022) if
Danny, in an interview with MetroTV on Monday night, emphasized that the trigger for the Cianjur earthquake was an active uncharted fault.
Read Also:Lesti Kejora Reveals Family Conditions in Cianjur, Dinar Candy's Sister Found at Al Uzlah Islamic Boarding School
"It was a ground quake from an active fault near Cianjur, which has not been mapped before. Even though it is close to the Cimandiri fault line which has been known for a long time," said Danny.
"But it's not in the Cimandiri Fault," he continued.
This statement is in accordance with an analysis from the Geological Agency of the Ministry of Energy and Mineral Resources which was released Monday (21/11/2022) yesterday.
The report with the title Geological Analysis of Destructive Earthquake Events in Cianjur Regency, West Java Province, November 21 2022, the Geology Agency revealed that the Cimandiri fault was not the trigger but the mysterious active fault.
In fact, this active fault has not been recognized by the institutions concerned.
Read Also:Reaction of DPR Members When the Cianjur Earthquake Shook Into the Spotlight, Hastily Called the BMKG Made an Earthquake
"The existence of this active fault is not yet well known for its characteristics and its location is in the northeastern part of the Cimandiri fault zone," explained the Geological Agency.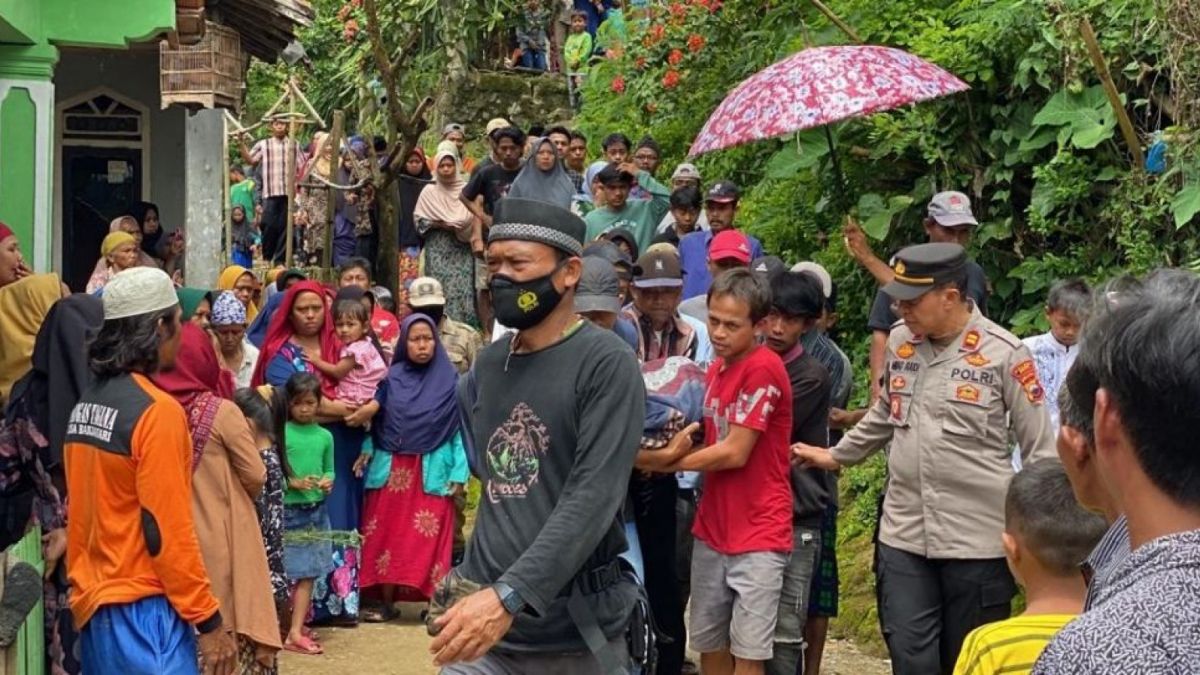 Previously, the BMKG suspected that the trigger for the Cianjur earthquake was the Cimandiri fault because it crossed Cianjur Regency.
The Head of the BMKG Earthquake and Tsunami Center, Daryono revealed this allegation based on data on the location of the epicenter and the depth of the hypocenter, yesterday's Cianjur Earthquake was triggered by the Cimandiri Fault.
Apart from that, according to him, the Cianjur region is indeed quite prone to being affected by earthquakes because it is crossed by the Cimandiri fault and a number of other small faults.
It is known that the number of victims continues to increase. It is now recorded that there are 268 people who died. at Suara.com
"Now there are 268 fatalities… of the 268, 122 bodies have been identified," said the Head of BNPB, Suhariyanto, at a press conference in Cianjur, at 17.00 WIB.