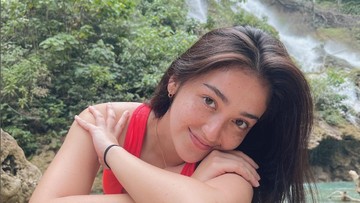 Newsdelivers.com, Insertlive –
Ranty Maria apparently had a bitter past about romance with her ex-boyfriend.
This was revealed by Ranty Maria when chatting with Sarah Keihl and Hana Saraswati on the SRAH Official YouTube channel.
In his story, Ranty Maria explained that he had experienced the effects of a great trauma.
The reason, because he knew that he was cheated on by his ex-girlfriend.
"Personally, I don't need to discuss the past. But the effect is that we will have trauma, fear ourselves," said Ranty Maria.
Ranty Maria added that there were striking changes after being cheated on by her ex-boyfriend, such as being vigilant in choosing men and looking for the ins and outs of men who approached her first.
"I'm more into trust issue really after that incident and it's really picky like when you see a man," he explained.
"I thought like 'is this person going to lie to me or not?' or 'is this a lot of girls or not?' and getting curious about that guy," he continued.
Ranty Maria explained that she would be more thorough in exploring the attitude of the man who approached her.
"To be honest, I feel like I'm being more careful to smell the infidelity of the guy who is close," he explained.
"So it's like everything that he doesn't want me to know is like cheating, everything you hide from me, that means because you lied to me about cheating. I think if you want chat whoever, you cover it, lo delete chat, You don't want me to know what you mean try to cheat on me," he concluded.
(dis/fic)