Suara.com – The 2022 Indonesian Film Festival (FFI) gave the Citra Cup to Putri Marino. Chicco Jerikho's wife won the nomination for Best Supporting Woman through film Bu Broto Inn.
Putri Marino is grateful for her victory at FFI 2022. This success is dedicated not only to her family, but also to all the film crew. Bu Broto Inn.
"It feels like happy, happy, very grateful to be able to get this trophy again," said Putri Marino at the JCC Plenary Hall, Central Jakarta, Tuesday (22/11/2022).
Thanks to his acting in the film Bu Broto Inn, Putri Marino managed to beat a number of other nominees. Like Laura Basuki (Before, Now & Then), Maudy Ayunda (Bu Broto Inn), Ratu Felisha (Like Revenge, Longing Must Be Paid Completely), and Sheila Dara (Marriage Red Spot).
Read Also:
Considered too excited, Putri Marino was unable to discuss the kissing scene with Angga Yunanda
Even so, Princess Marino did not want to call them her rivals. "They are partners in developing Indonesian films," said the 29-year-old artist.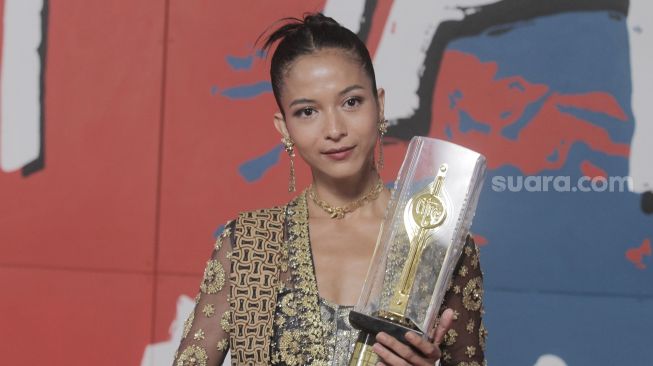 For this victory, Putri Marino also promised to give her best in every project in the entertainment world.
"I will use this trophy as a motivation to work better in the future, to work with enthusiasm to produce better and better quality films for Indonesia," said the mother of one child.
Previously, Putri Marino had won the first Citra Cup in film possessive in 2017.
Read Also:
Putri Marino Doesn't Know Adipati Dolken, Ernest Prakasa Gives Advice: Self-Introspection, Your Career Starts to Fade