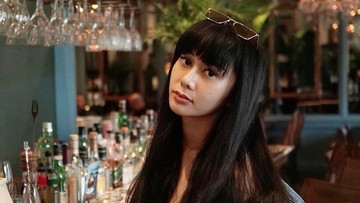 Newsdelivers.com, Insertlive –
Denise Chariesta is still dismantling the disgrace of her affair with a man with the initials RD, who is suspected to be Regi Datau, Ayu Dewi's husband.
In fact, Denise now also mentions that RD's legal wife, who is said to be a well-known presenter, is also having an affair.
This was conveyed by Denise in her latest YouTube video. In the video, Denise reveals that RD Dalam's wife is having an affair podcast Denny Sumargo, which was canceled.
Even though the upload was canceled, Denise said Denny Sumargo was still spreading content podacst it to others, including Dr. Richard Lee.
"He (Richard Lee) chattered like this, 'Do you really say that? podcast the Densu if for example the RD's wife is also having an affair?' it means what I said, he spread it to people," said Denise Chariesta in the video uploaded Monday (21/11).
"How did Doctor Richard know that his wife, RD, was having an affair? The problem is that only Densu knows," he said.
Denise revealed that she found out information from RD's wife's friend, Kak Bulan. The figure of the Moon, who is often called Denise, is often associated with Luna Maya.
"I know that RD's wife is cheating on me from a friend who is an artist. Do you know who said that AD was cheating? Yes, Moon," he said.
Meanwhile, neither Ayu Dewi nor Luna Maya responded to Denise's sarcasm. The two of them also went about their activities as artists as usual and didn't seem bothered by Denise's chatter.
(dia/fik)