Newsdelivers.com, Insertlive –
Tengku Zanzabella, Baim Wong's reporter about domestic violence pranks, is again making a scene after claiming that Daniel Mananta has converted to Islam.
However, Zanzabella revealed that her words were just her thoughts.
This representative from Sahabat Police did not really know that Daniel Mananta had converted to Islam or not.
"According to his confession, not yet, but according to my point of view it is like someone who has converted to Islam," Zanzabella said as quoted from a video circulating on social media.
Zanzabella revealed that the purpose of the content was only for entertainment.
Apart from that, Zanzabella also wants to be the first to announce this if it is true that later Daniel Mananta converts to Islam.
"Actually it's for entertainment too. Not spreading hoax news, but wanting to be the first. Hahahaha," said Zanzabella.
He added that his remarks about Daniel Mananta also represented people who wanted the former MTV VJ to convert to Islam.
What's more, Daniel Mananta has recently become close to Ustaz Abdul Somad to the point where he is engrossed in discussing verses of the Koran.
"After all, everyone also wants something like that, right? So he speaks these verses and justifies one of the scholars," he said.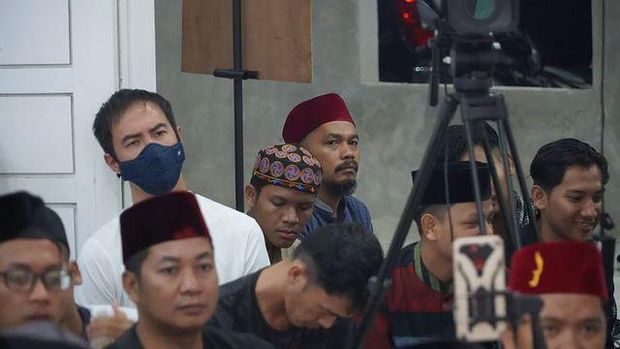 Daniel Mananta joined Ustaz Abdul Somad's recitation/ Photo: instagram.com/vjdaniel
Zanzabella also asked Daniel Mananta not to insult other religions. This is because Daniel Mananta said that the presence of a spirit in a statue can hurt other people.
"Because we uphold Bhinneka Tunggal Ika. Where were his friends in previous religions, for example he joined, they must have felt hurt by his statement," he concluded.
(arm/hand)