Suara.com – Ki Joko Bodo, a famous former psychic in Indonesia has just died. The 59-year-old man died at his residence, Wong Sintink Palace on Tuesday (22/11/2022) at 10.00 WIB.
Before he died, it was known that Ki Joko Bodo had emigrated. The focus at that time was to draw closer to God and close to family.
"Hijrah is a will in itself. He also said that every day, humans move in a better direction," said Ayda after the funeral at the Kober TPU, Jatiwaringin, Bekasi, Tuesday (22/11/2022).
Not only did he move, Ki Joko Bodo also made his residence, the Wong Sintink Palace, a place of recitation.
Read Also:
Most Popular Lifestyle: Sexy Portrait of Lionel Messi's Wife, Ki Joko Bodo Dies Husnul Khatimah
"We need to know, the Wong Sintink Palace has become an assembly of remembrance and prayer," said one of the relatives.
For information, Ki Joko Bodo died after suffering from gout and high blood pressure for many years.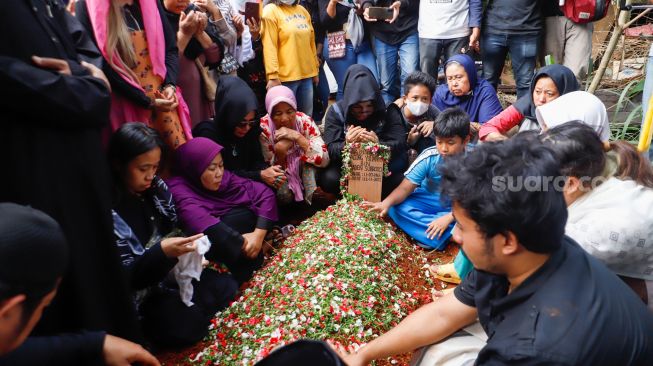 Despite having complications from the disease, when he died, the 57-year-old man only closed his eyes after taking a shower.
"Father died, he really had an illness, high blood pressure, and he died suddenly," said Refo, son of Ki Joko Bodo.
Before Ki Joko Bodo died, the other children had premonitions. He dreams of his father saying goodbye.
Read Also:
Before He Died, Ki Joko Bodo Bequeathed the Wong Sintinx Palace
"My sister told me that last night my father dreamed that my father wanted to leave," said Refo.