Suara.com – Oppo is one of the most sought after smartphone brands in Indonesia. Although not as big as Samsung, Oppo is one of the top five global smartphone brands.
Oppo has already launched in the UK, and across Europe, as well as Asia. The price of HP Oppo is also quite pocket-friendly. Not only that, Oppo offers superior quality and performance in its class.
The Oppo HP price list is available in various segments. Starting from flagship to entry level. Of course it can change at any time depending on company policy.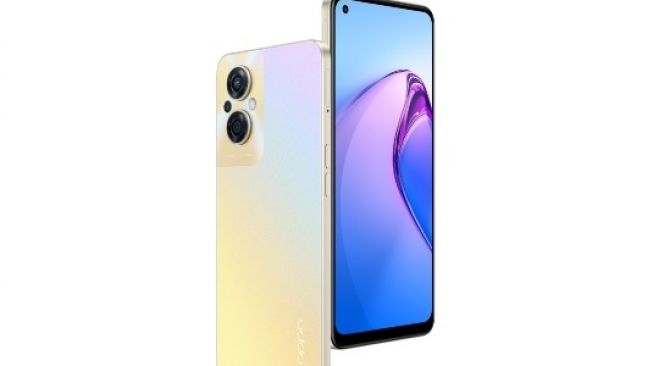 The following is a summary of the price list for the Oppo October 2022 cellphone: HiTekno.comnetwork Suara.com from the official Oppo website:
Read Also:
As a Police Patrol Vehicle in Europe, the BMW CE 04 Electric Motor Comes in Indonesia with the Following Specifications
Oppo Find X5 Pro 5G: Rp 14.999.000
Oppo Find X3 Pro 5G: Rp 13.999.000
Oppo Find X2: Rp 10.999.000
Oppo Reno8 Pro: Rp 9.999.000
Oppo Reno8 5G: Rp 7.999.000
Oppo Reno8 Z 5G: Rp 5.999.000
Oppo Reno8: IDR 4,999,000
Oppo Reno7 5G: IDR 7,499,000
Oppo Reno7 4G: Rp 4.999.000
Oppo Reno7 Z 5G: Rp 5.999.000
Oppo Reno6 Pro 5G: Rp 8.999.000
Oppo Reno 6 5G: Rp 6.399.000
Oppo Reno6: IDR 4,299,000
Oppo Reno5 5G: IDR 4,399,000
Oppo Reno5: IDR 3,699,000
Oppo Reno5 F: Rp 3.349.000
Oppo Reno4 F: Rp 3.599.000
Oppo A96: IDR 4,299,000
Oppo A95: IDR 3,399,000
Oppo A92: IDR 3,050,000
Oppo A76: Rp 3.399.000
Oppo A74 5G: IDR 3,850,000
Oppo A74 4G: Rp 2.999.000
Oppo A57: IDR 2,399,000
Oppo A55: Rp 2,699,000
Oppo A54: IDR 2,799,000
Oppo A53: IDR 2,199.000
Oppo A52: IDR 2,399,000
Oppo A31: IDR 2,499,000
Oppo A16k: IDR 2,199.000
Oppo A16: Rp 1.799.000
Oppo A16e: Rp 1.599.000
Oppo A15: Rp 1.750.000
Oppo A15s: IDR 1,899,000
Oppo A12: IDR 1,229,000
Pasha Aiga Wilkins