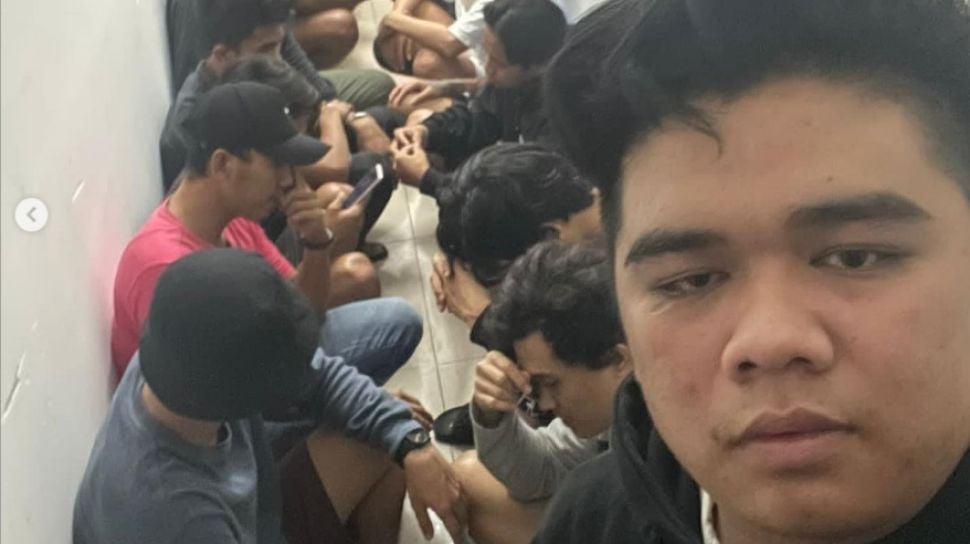 Suara.com – The Ministry of Foreign Affairs noted that 934 Indonesian citizens were victims of online scams in a number of Southeast Asian countries, from January 2021 to September 2022.
"Since 2021 the Ministry of Foreign Affairs has recorded a drastic increasing trend of Indonesian migrant workers employed non-procedurally in Cambodia and other countries such as Myanmar and Laos," said Director of Protection for Indonesian Citizens and BHI at the Indonesian Ministry of Foreign Affairs Judha Nugraha in an online media briefing on Friday (7/10). /2022).
Of these, most of the online scam cases involving Indonesian citizens were in Cambodia with 639 victims, followed by Myanmar with 142 Indonesian citizens, the Philippines with 97 Indonesian citizens, and Laos with 35 Indonesian citizens and Thailand with 21 Indonesian citizens.
The Indonesian Embassy in Phnom Penh has handled this case by repatriating 442 Indonesian citizens to the country, while the 166 Indonesian citizens who are still in the safe house prepared by the Indonesian Embassy are waiting for the repatriation process.
Read Also:
Stories of Scam Victims with Job Vacancies in Southeast Asia
"While we are working with the other 31 Indonesian citizens in collaboration with the Cambodian Police to be rescued immediately," said Judha.
The increase in cases of Indonesian citizens who are victims of online scams, called Judha, is a warning for the public to be careful of job offers abroad, especially those spread through social media.
The mode commonly used by fraudsters is that prospective workers are asked to submit incorrect data in the departure process, among others, leaving abroad without a work visa but using a tourist visa or ASEAN visa-free facility.
"Once again we urge the public to be careful of various job offers through social media platforms," ​​said Judha.
Following a meeting between the Indonesian Minister of Foreign Affairs and the Chief of the Cambodian Police and the Cambodian Minister of Home Affairs, the country has expressed its commitment to help deal with cases of Indonesian citizens who are victims of online scams.
Read Also:
Online slavery of Indonesian workers in Cambodia: Don't be easy to believe
As a follow-up, Judha explained that the Cambodian authorities are currently actively conducting operations or raids on foreign nationals who work illegally and are suspected of being victims – to be rescued.
In addition, various bilateral and regional mechanisms were also activated in handling this case.
"This case is not only faced by Indonesia as a victim but also by other ASEAN countries which are also listed as victims of online scams," said Judha.
Indonesia and Cambodia are currently discussing the draft MoU on Combating Transnational Organized Crimes, where one of the components is the eradication of the crime of trafficking in persons (TPPO).
"We will immediately speed up the process so that the MoU can be immediately signed by the two countries," said Judha. [Antara]