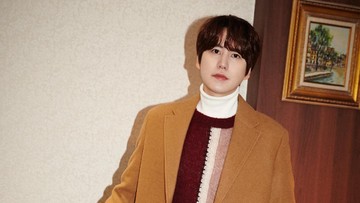 Newsdelivers.com, Insertlive –
Super Junior's Kyuhyun was a special guest in the grand final of Indonesia's Got Talent (IGT) which aired on Monday (3/10).
The four judges of the event, such as Rossa, Denny Sumargo, Ivan Gunawan and Reza Arap, finally met Kyuhyun.
However, Reza Arap's attitude to Kyuhyun in the event drew a lot of criticism from netizens. This is because Reza Arap did not return the greeting maknae The Super Junior.
A netizen behind the Twitter account @hyukimycutie expressed his disappointment with Reza Arap's attitude when Kyuhyun was at the IGT jury table.
Initially, Kyuhyun bowed his body as a sign of respect to the other judges. As is known, bowing is a culture of respect in South Korea.
However, Reza Arap did not reply at all and seemed to remain focused on the jury bench. Fans' disappointment with Reza Arap finally became a conversation on Twitter.
"The fact that Kyuhyun bowed to Reza Arap and he didn't budge at all. Not even nodding his head," wrote the owner of the Twitter account @hyukimycutie in English.
Many fans agree and finally compare Reza Arap's achievements with Kyuhyun.
"I'm really annoyed when I see it.. I'm sorry, if you want to compare, you're the one, aren't you?" said another.
"If you don't know and know the guest star at least you don't have respect. Indonesia is known for its hospitality. I'm so happy to see it," said a netter.
"From earlier I kept saying, Kyu should just look to the right and talk to the same tea oca same bro densu no need to look to the left," concluded netizens.
(day/day)