Suara.com – The One-Stop Manunggal Administration (Samsat) and Jakpreneur System on Floor IV ITC Roxy Mas, Cideng, Gambir, Central Jakarta has been inaugurated by Central Jakarta Mayor Dhany Sukma.
Quoted from the news agency Between, the operation of the Samsat outlet integrated service outlet is very important. Especially considering the number of two- and four-wheeled motorized vehicles in Jakarta in 2021 will reach 21 million units.
"This is important, the development of outlets in addition to the 'online' services that have been created and the Mobile Samsat. One other service that must be developed is opening Samsat outlets," said Dhany Sukma in Jakarta, Wednesday (5/10/2022).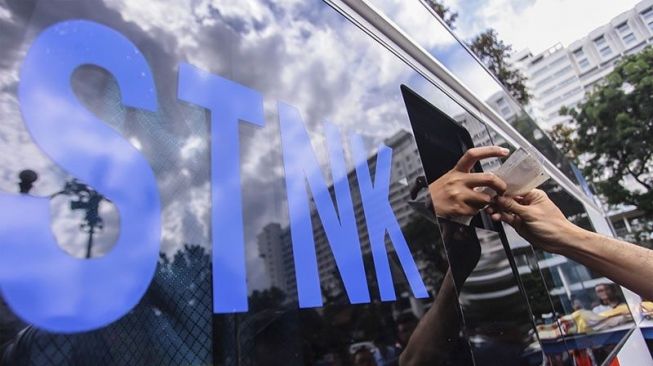 "You can imagine if tens of millions of motorcycle owners came to the service unit. The addition of the Samsat Outlet at ITC Roxy Mas is to meet the demands of service needs to the community through a collaborative approach," he said.
Read Also:
Parliamentary Speakers' Summit Jakarta Use Electric Cars for the G20 Bali Summit
Two Samsat Outlets in Central Jakarta that have been operating in collaboration with shopping center managers, namely ITC Cempaka Mas and Roxy Mas.
"This shows a good commitment to jointly improve service quality, of course collaboration is based on the spirit of need and mutual benefit," said Dhany Sukma.
The inauguration of the integrated outlets is a manifestation of the commitment of the DKI Jakarta Provincial Government (Pemprov) to improve services, especially the Motor Vehicle Tax (PKB) and Jakpreneur services.
Deputy Head of the DKI Jakarta Regional Revenue Agency, Effariza said, the Samsat ITC Roxy Mas outlet is the 15th outlet in Jakarta or the second in Central Jakarta. The realization of motor vehicle tax revenues to date has reached 75 percent of the target set.
"Samsat outlets are opened to bring services closer to the community, increase income and prevent crowds," said Effariza.
Read Also:
Visit IEMS 2022, Dr H. Moeldoko Highlights Imported Components for Electric Cars
He also invited to take advantage of the policy of eliminating administrative fines for motorized vehicle owners in the capital
"The taxes paid by residents to build the city of Jakarta. While burning taxes, you can shop here," he said.