Suara.com – The third matchday of the Champions League between Real Madrid vs Shakhtar Donetsk will be held at the Santiago Bernabeu Stadium, Madrid, Thursday (6/10/2022) at 02.00 WIB.
In this match, Real Madrid and Shakhtar Donetsk are confirmed to be both aiming for victory.
Real Madrid and Shakhtar Donetsk temporarily occupy the top two positions in the 2022-2023 Champions League Group F standings with Los Blancos standing firmly at the top.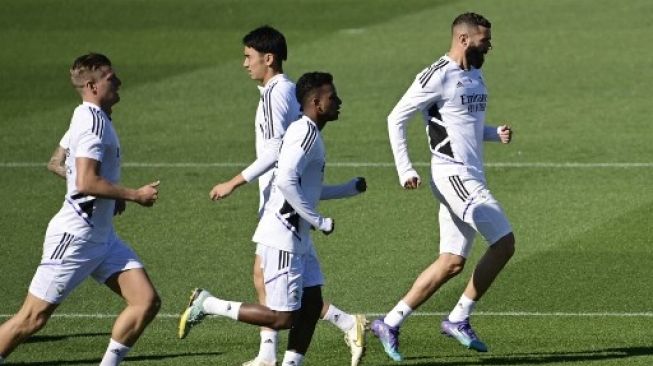 Carlo Ancelotti's team temporarily topped the standings with a perfect collection of six points after picking up wins in the first two matchdays.
Read Also:
Explain the key to the victory of the Indonesian U-17 National Team over the UAE, Bima Sakti: Players are more independent and focused
Real Madrid started the 2022-2023 Champions League campaign by beating Celtic 3-0. The defending champions then crushed RB Leipzig with a score of 2-0.
On the other hand, Shakhtar Donetsk are second in Group F standings with a collection of three points as a result of a 4-1 win over Leipzig and a 1-1 draw with Celtic.
Real Madrid obviously have to be extra vigilant when facing Shakhtar Donetsk who is feeling confident after a 6-1 win over Metalist Kharkiv in the Ukrainian League on October 1 last.
Los Blancos are arguably quite favored to win this match. In addition to the status of the host, Real Madrid also received additional strength after the return of their mainstay striker from injury, Karim Benzema.
Benzema also played when Real Madrid were held to a draw by Osasuna in the Spanish League continued last weekend.
Read Also:
Chelsea vs AC Milan, Change of Coach in the Blues Camp Make Stefano Pioli Dizzy
The match at the Santiago Bernabeu can be streamed by clicking on the following link: Real Madrid vs Shakhtar Donetsk Live Streaming Link.