Suara.com – Anwar Sanjaya alias Anwar BAB is quite popular in the entertainment world. Anwar also does not deny that many people see that his current condition has changed and is much better
However, it turned out that Anwar BAB had a bitter experience before joining the MasterChef competition and entering the world of entertainment. Anwar claimed to have been a salesperson or some kind of MC at an event at the Mall until he was spat on by an unknown person.
"Even though I used to be before the masterchef, I used to be an MC holding pampers from Mall to Mall, that I never told anyone. I've been spit on by people. I swear people spit out," said Anwar BAB, as reported by AP Entertainment, Tuesday (4/10/2022).
Anwar BAB admitted that at that time he worked from early morning to midnight for a fee of Rp. 300 thousand. Until this moment, he always remembers his struggles when he was a salesman at Mangga Dua Mall.
Read Also:
Lesti Kejora's goods are transported by truck, Rizky Billar can't do anything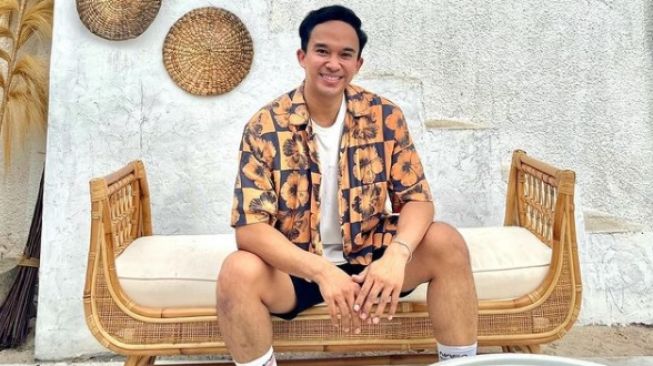 "At that time, 500 was paid, but 200 was cut by the agency. It worked from morning, from opening the Mall at 7 to 12 at night. So, I remember very well that there was Mangga Dua Mall, then there was Carrefour. Well, I've been there for two years. month," he said.
Anwar BAB then recounted the beginning of being spat on by a well-known person. At that time, he admitted that he was demanded to be excited as an MC or salesperson to offer his wares.
Then, there are other people who don't like the excitement of offering the product to the point of spitting on it. Anwar could only istighfar and cried for a moment, then returned to work.
"Trading pampers, softex, isn't it. But, I'm not an employee, I was called by the agency, the name was MC event. Then, I just traded non-stop, 'let's buy, let's buy'. Then, there were people passing by, 'You're really noisy, cuihh' spit on me," said Anwar BAB.
Anwar BAB admitted that at that time he was forced to work as a salesperson to earn extra money while studying. This 29-year-old man will never forget the process of his life, which has brought him to a better life.
Read Also:
Rizki and Ridho DA Contact Lesti Kejora's father, give support to be patient
"But, in the past, why did I get to where I am now, there are many journeys that I have gone through. At that time I was in college, looking for money, right," said Anwar Sanjaya.