Suara.com – Trophy or trophy is a symbol of an achievement. The awarding of trophies is also no joke, because it is sacred and very prestigious.
That is also what makes the Mobile Legend Professional League Indonesia (MPL Indonesia) season 10 trophy different because it is made of UBS Gold genuine gold.
The gold is located on the emblem of the Mobile Legends: Bang Bang logo. This trophy is also the first in the history of MPL Indonesia to be held since 2018 which is made of solid gold.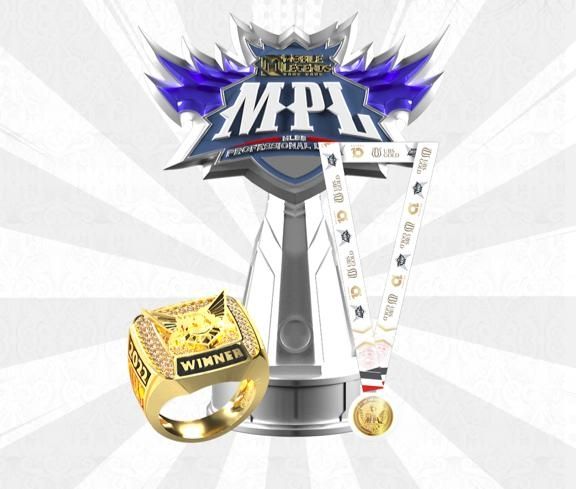 UBS Gold's Chief Marketing Officer – Catur Limas said, "We believe that the golden talent possessed by the younger generation of Indonesia should get great appreciation and attention from various parties.
Read Also:
ML Redeem Code 5 October 2022, Hurry and Claim Free Emblems
"This includes UBS Gold as a Gold Jewelry and Gold Bar company in Indonesia. We always want to be involved with programs that aim to empower the young generation," said Catur as quoted from a press release, Wednesday (5/10/2022).
UBS Gold also provides support in the form of 15 (fifteen) Championship Gold Rings for the team that will be the winner in Season 10 this year.
This real gold ring is made with a strong and unique design like the character possessed by the winners of MPL Season 10.
In addition to the Rings for the UBS Gold winners, 15 (fifteen) Championship Medals were also made from UBS Gold real gold.
Moonton Indonesia Esports Communication and Public Relations Manager – Azwin Nugraha expressed his gratitude for trusting MPL Indonesia as a partner and also for their support in advancing the esports ecosystem in the country.
"This collaboration is also our commitment to the welfare of pro players who compete in MPL Indonesia and is part of the gold-studded #MPLCelebrat10ns celebration," he added.
Read Also:
Latest! Mobile Legends Redeem Code Wednesday 5 October 2022