Suara.com – The Champions League Group E match between Chelsea vs AC Milan will be held at Stamford Bridge, Thursday (6/10/2022) at 02.00 WIB.
Three points are certain to be the target of Chelsea and AC Milan to keep their hopes of qualifying for the knockout phase.
This match will be the first meeting between the two teams since 1999. Noted, the two teams last faced off in the Champions League more than two decades ago.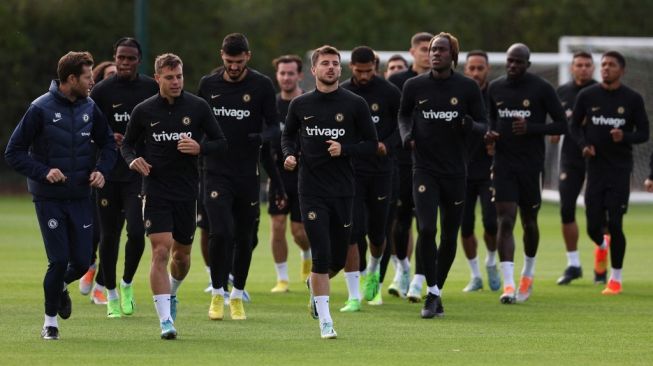 In 1999, the two teams faced off in the group stage. In the first meeting on 15 September, the duel held at Stamford Bridge ended in a goalless draw.
Read Also:
Explain the key to the victory of the Indonesian U-17 National Team over the UAE, Bima Sakti: Players are more independent and focused
In the second meeting on 10 October at the San Siro, the two teams also drew 1-1.
Entertaining AC Milan, Chelsea just won in the 9th week of the Premier League against Crystal Palace. The victory at Selhurst Park became the capital for the Blues in hosting the Serie A representative, considering the appearance of Kai Havertz and his friends has not been consistent.
Under the leadership of the new manager, Graham Potter, Chelsea has not lost in two games. But that can not guarantee Chelsea will appear strong in front of their own supporters.
But at least the Blues supporters can breathe a sigh of relief. The reason is, Milan also has not found its best performance this season, although last weekend Stefano Pioli's team managed to beat Empoli 3-1.
Chelsea currently occupies the bottom position of Group E with a collection of one point from two matches. While AC Milan, who collected four points from two matches, is in the top position.
Read Also:
Chelsea vs AC Milan, Change of Coach in the Blues Camp Make Stefano Pioli Dizzy
This means that Chelsea must win in this match to keep their hopes of qualifying for the last 16 of the Champions League this season.
The match at Stamford Bridge can be streamed by clicking on the following link: Chelsea vs AC Milan Live Streaming Link.