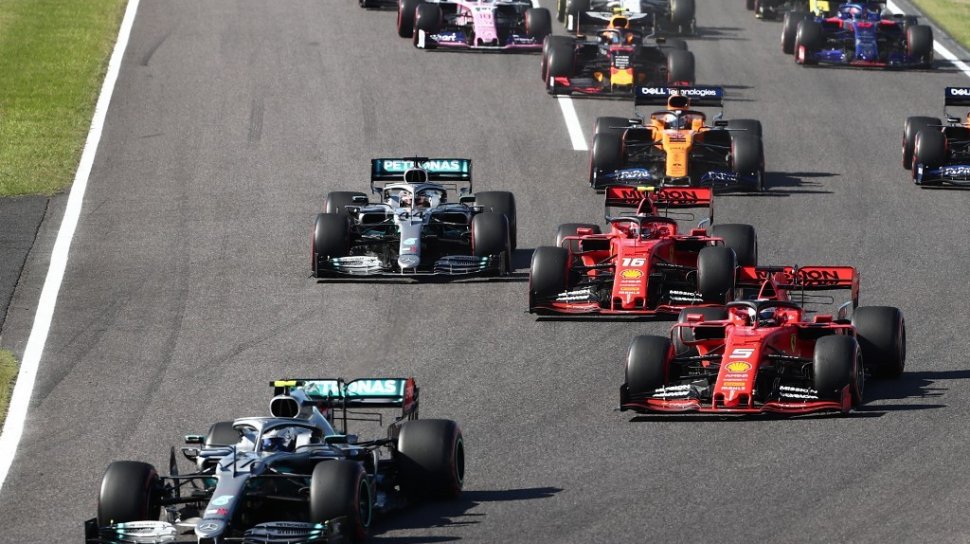 Suara.com – Here are the statistics for the F1 Japanese GP at the Suzuka Circuit, which is the 18th series race of the 2022 Formula 1 season, as reported by the FIA's official website.
Suzuka International Circuit
Track length: 5,807km
Fastest lap record: 1:30,983 (Lewis Hamilton, Mercedes, 2019)
Total race distance: 307,471km (53 laps)
2019 Winner: Valtteri Bottas (Mercedes)
Podium 2019: #1 Valtteri Bottas (Mercedes), #2 Sebastian Vettel (Ferrari), #3 Lewis Hamilton (Mercedes)
Pole position 2019: Sebastian Vettel (Ferrari) 1:27,064
Formula 1 returns to Japan after a three-year absence at the Suzuka International Circuit due to the coronavirus pandemic.
The narrow and high-speed circuit has become one of the most respected tracks by the racers.
Read Also:
FIA Delays Release of Formula 1 Team Financial Audit Results
Pirelli will bring the three toughest tire compounds to Suzuka, as the figure-eight circuit puts a fairly high load on the tires.
Max Verstappen has a chance to seal the world title at Suzuka while only Sergio Perez and Charles Leclerc are still in contention for the title against the Dutchman.
Verstappen needs to score eight more points than Leclerc in Japan or six more than Perez to bring back the world crown.
In other words, if Verstappen wins and one point from the fastest lap, no matter what position his rivals finish in, then he is entitled to claim the second world title in his career.
In the constructors' standings, Ferrari took home more points than Red Bull in Singapore for the first time since the Austrian GP to keep the title race alive.
Read Also:
Max Verstappen Predicts F1 Japanese GP will be more exciting when it rains
The Italians have 439 points, 66 points ahead of Mercedes, while Red Bull are at the top with 576 points.